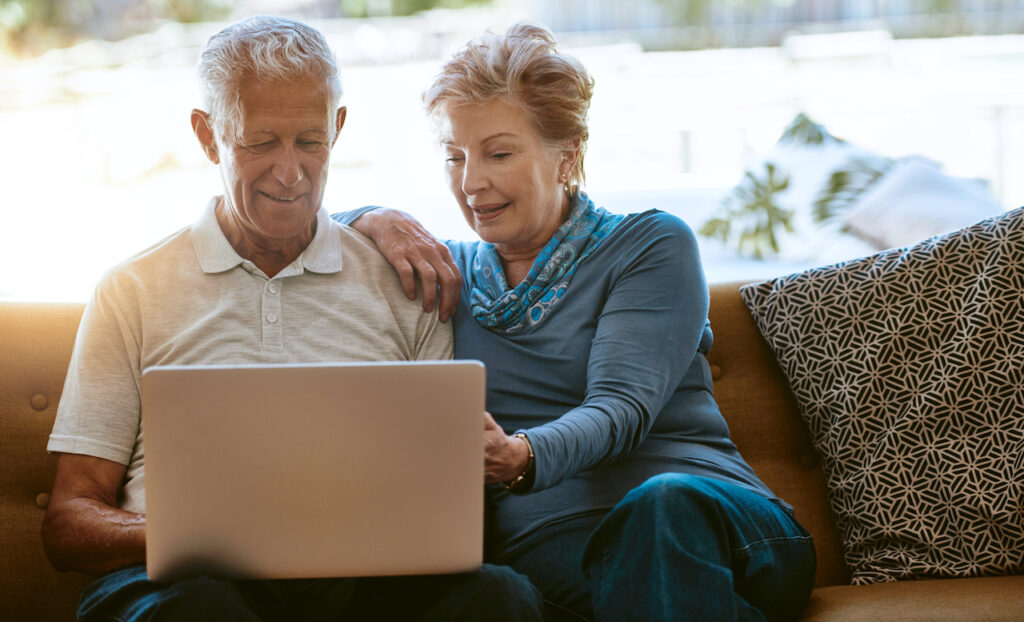 With so many different choices for senior living available, it's easy to feel overwhelmed. Of course, the living situation that will suit you best depends on your needs and wants. In this blog post, we've outlined some of the basic differences in the types of senior housing to help you make an informed decision.
The primary types of senior living options include the following, and we'll take a closer look at each in turn:
Aging in Place
CCRCs (Continuing Care Retirement Communities)
Living with adult children or other relatives
Rental communities for independent seniors
Renting a home
Senior cohousing communities
Sharing a single living space with one or more other seniors
Assisted living/supportive living
Memory care/nursing home
Many seniors opt to "age in place." In other words, they stay in their own home and modify it as needed. Most of us encounter some issues with mobility and chronic health concerns as we age. A remodeler can assist with widening doorways to accommodate a walker or wheelchair. Renovation work may also include installing ramps and modifying flooring.
Often the kitchen needs alternations as well. Multi-level countertops, Lazy Susans, lever-style handles, and pull-out storage shelves in cabinets can help make food preparation safer and easier.
Common bathroom upgrades include adding safety bars and replacing bathtubs with walk-in showers. Stairlifts, Hoyer lifts, and assistive seating help older adults move from a lying or sitting position to standing. Adding a medical alert system can offer an additional sense of security for seniors and their loved ones.
CCRCs (Continuing Care Retirement Communities) like Springmoor offer all levels of care as needed on one campus. Once a person moves to our community, they have guaranteed access to a full continuum of care for life.
Most of our residents live independently; they have the option of moving to a different care level on the same campus as needed. This allows spouses with different healthcare needs to live within easy walking distance of each other.
Our monthly service package provides residents with extensive services and amenities: dining, housekeeping, landscaping, 24-hour security, transportation, access to our Pathways Wellness Center (complete with salt water pool, spa, and sauna), and much more.
Neighbors look out for neighbors in our warm and welcoming community, and residents and staff alike enjoy a family-like atmosphere. In addition to a maintenance-free home, our residents can have the opportunity to participate in a wide variety of events and activities every week. CCRC residents often comment that the peace of mind that comes with a strong social network, guaranteed healthcare, and predictable living expenses is priceless.
A cost-effective option for some is sharing space with their adult children or other family members. You may be able to remain living in your home and invite kids, grandkids, or siblings to move in with you, or relatives might be able to accommodate you in their home. Some families enjoy the opportunity to spend much of their free time together and care for multiple generations under one roof.
In addition to figuring out how expenses will be shared and lifestyle differences negotiated, it's important to consider how your care needs will be met if you become sick or injured. Adult children may be overwhelmed with full-time jobs and raising their own kids, and professional in-home care can be expensive and complicated to coordinate.
Some folks choose to share a single living space with one or more other non-related seniors; this is a small but growing phenomenon among older adults. The obvious benefits include sharing chores and expenses and enjoying the camaraderie of your peers. The Golden Girls showed us just how much fun having housemates could be.
The primary disadvantages of "home sharing" include potential challenges related to negotiating finances and the complications that can arise when nonrelated individuals share assets. If one housemate develops serious health issues, there is a high probability they will need to find another living situation.
Rental communities for independent seniors are attractive to some folks. The types of services and amenities vary widely depending on the specific community. Residents live in private houses or apartments, and there are multiple opportunities for socializing with peers.
Communities like these may facilitate residents receiving personal care services from a PCA (personal care assistant) or home health aide who can help with activities of daily living like dressing and housekeeping. You will probably need to move, however, if you develop health issues that require more assistance.
Of course, you can also rent an apartment or a single-family home that isn't part of a senior community. Renters generally avoid the financial risk of housing market fluctuations and the hassle and expense of repairs and home maintenance.
On the other hand, as you know, renters aren't building equity, and they may lose their lease and be forced to move. They may not be allowed to have pets or make modifications to the property without the landlord's permission.
Cohousing is a relatively new concept in the United States that, in some ways, represents a return to how people have lived historically in many parts of the world. Cohousing involves cooperative living to a much greater degree than the typical, current American neighborhood.
A small community of private homes (each usually with a relatively small footprint) is clustered around a large space that is shared by all. This space includes recreational areas, as well as a kitchen and dining areas.
Neighbors come together to eat meals. They also plan events and activities for all residents, maintain the common spaces together, and support others in the community. Though some cherish the increased sense of community, others may rue the relative lack of privacy.
Senior cohousing communities only permit residents over a certain age. A primary disadvantage is that most communities are only a good fit for active seniors. In addition to maintaining your own home, you'll probably need to take a turn providing group meals, organizing group outings, doing chores like raking leaves, and more. If your health falters, you'll usually need to find another living situation.
Assisted living communities are another primary type of retirement community. Though they have much in common with CCRCs like Springmoor, assisted living facilities differ in a number of important ways.
Springmoor is an active senior living community, and people move here to live independently and enjoy all of the services, amenities, events, and activities we offer. (The primary exception is when a couple with very different health needs moves in, with one partner living independently and the other receiving skilled nursing care as a resident of our health center.)
Assisted living/supportive living is typically for elderly people who move to the community already needing help with activities of daily living. These may include meal preparation, eating, bathing/grooming, and using the bathroom.
Like a CCRC, the cost of living in an assisted living facility usually includes services like housekeeping, transportation, and activities. Unlike a CCRC, which provides a full continuum of healthcare, assisted living facilities most often offer only basic medical services like first aid, an onsite pharmacy, and medication management.
If you live in an assisted living community and need medical care beyond the basics, you'll typically need to go off campus to a doctor's office, hospital, rehabilitation center, or other facility for care. Springmoor is largely unique, even for a CCRC, in that we provide both on-site primary care and help handling medical claims and health insurance issues—in addition to guaranteed residency for life, regardless of a person's healthcare needs.
CCRCs like Springmoor provide independent living, supportive living, nursing home services, and memory care all on the same campus. Residents receive whatever level of services they need and stay close to their spouses and friends. Our Stewart Health Center provides skilled nursing care for any resident who needs around-the-clock care on a temporary or long-term basis.
If you or someone you love currently needs 24-hour care due to memory loss or serious health conditions, you'll want to explore the options available at memory care facilities and nursing homes in your area.
A nursing home, also referred to as a skilled nursing facility, provides a full range of healthcare and personal care services 24 hours per day. Residents are provided with all meals, assistance with everyday activities, opportunities to engage and socialize with others, and rehabilitation services as needed.
Memory care offers a safe environment with consistent routines for people with Alzheimer's and other types of dementia. There are both stand-alone memory care facilities and memory care units within skilled nursing facilities, such as our Stewart Health Center.
So, what is the best option for senior living in Raleigh, North Carolina? The answer depends on your specific needs and situation. Contact our friendly sales team with all of your questions: 919-848-7080. We want to help you make the best choice for you and your family.
Springmoor is a nationally accredited, financially stable nonprofit corporation that is guided by an all-volunteer, unpaid board of directors. We offer a variety of residence options from alcove apartments to two-bedroom single-family homes with a den and a one-car garage. You have the option of joining our waitlist to help ensure we have your ideal space available when you're ready to move in.
It takes a visit to understand what a special place Springmoor is! Click here to fill out a short form online to request a free information packet or schedule an appointment for a personalized tour. We look forward to meeting you soon.