Springmoor is…a beautiful place to call home
in an ideal location to retire
Springmoor is beauty with depth…wellness with purpose…opportunity without limits…value beyond compare. We are your steppingstone to an amazing lifestyle, and just a stone's throw from all that is Raleigh.
Known as a premier continuing care retirement community in this popular retirement spot, Springmoor enriches your life on every level–physically, intellectually, culturally, educationally and spiritually.
We invite you to explore our website and visit our community. You'll soon see why Springmoor is where you want to be.
"Most of all I like the secure feeling that no matter what the future holds, I will be well cared for at Springmoor."
—Mary Sugg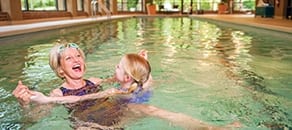 Convenience & Value
Amenities, services and benefits you'll love, value you'll appreciate.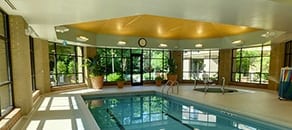 View Our Gallery
See the beauty and depth of life at Springmoor.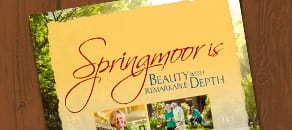 Contact us Today
Request more information, schedule a tour or just ask us a question!
Like so many of our staff, Brad has a long history with our community. When he was 14, he started his first "real" job as a busser/dishwasher at Springmoor, and he continued to work in our Dining Services department throughout high school. He focused at the time on...
read more