A lifestyle of activity and freedom
Dining menus and venues surprise and delight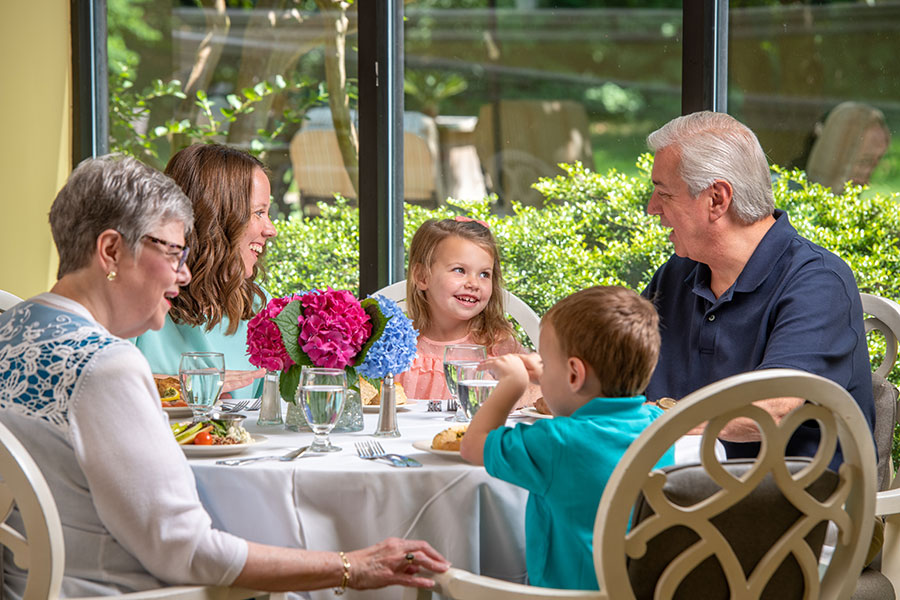 At Springmoor, there is nothing ordinary about everyday meals. Our executive chef and his talented team delight in creating new taste sensations and raising the bar on traditional fare. Drawing on years of culinary training and experience, they consistently create a delicious dining experience using the freshest ingredients, integrating new trends and catering to the preferences of our residents.
Dining here is as visually pleasing as it is delicious. Restaurant-style dining rooms in both the North Village and South Village are attractively designed with large windows overlooking exquisite grounds. For more casual options there's a Garden Café and a Village Bistro. There's even a private dining room for family events and special occasions.
But don't take our word for it. Attend an upcoming event and sample our chef's talents for yourself.
"I think the food is wonderful and the choice of three to four entrees each day is pretty exceptional."
—Lois Jean Query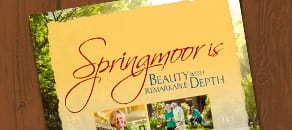 Request a FREE Information Packet
Request more information, schedule a tour or just ask us a question!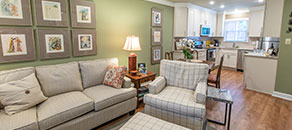 Schedule a Tour
Come see firsthand the beauty and depth of life at Springmoor.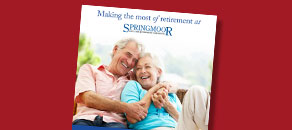 Read our Annual Report
Learn about our accomplishments and financial information.
Quick Message
Or call us! (919) 848-7080