What's happening at Springmoor

Not a normal part of aging, falls can threaten the health, safety, and independence of older adults. Many use a cane, walker, scooter, wheelchair, or similar device to help them get around safely. Research indicates that approximately 25% of adults who are 65 and...
read more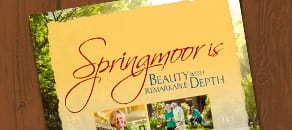 Request a FREE Information Packet
Request more information, schedule a tour or just ask us a question!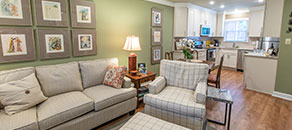 Schedule a Tour
Come see firsthand the beauty and depth of life at Springmoor.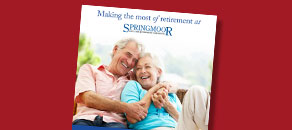 Read our Annual Report
Learn about our accomplishments and financial information.
Quick Message
Or call us! (919) 848-7080