What's happening at Springmoor

When asked why she chose Springmoor, Linda says, "It's more than a retirement community; it really is like a family. I feel very blessed." Linda's husband John passed away seven years prior to her move to the community in 2017. She had grown tired of taking care of...
read more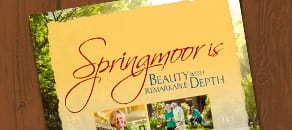 Request a FREE Information Packet
Request more information, schedule a tour or just ask us a question!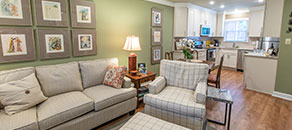 Schedule a Tour
Come see firsthand the beauty and depth of life at Springmoor.
Quick Message
Or call us! (919) 848-7080