What's happening at Springmoor

Daniel Sekeras' interest in computers started early in life. "I used to take computers apart when I was younger and 'Frankenstein' them," he says. He would add components to change or increase their functionality. Daniel's path...
read more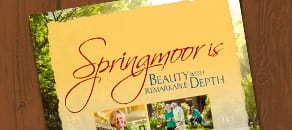 Request a FREE Information Packet
Request more information, schedule a tour or just ask us a question!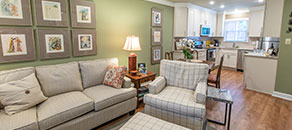 Schedule a Tour
Come see firsthand the beauty and depth of life at Springmoor.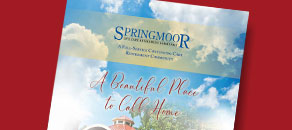 Read our Annual Report
Learn about our accomplishments and financial information.
Quick Message
Or call us! (919) 848-7080