What's happening at Springmoor

While Larry Larsen and his wife Carole were on the Springmoor waitlist, they received our monthly calendar of community activities in the mail. One item—our Life Writing Workshop, conducted by Dr. Jim Clark (NCSU Professor...
read more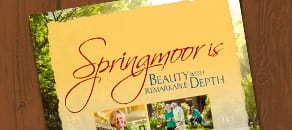 Request a FREE Information Packet
Request more information, schedule a tour or just ask us a question!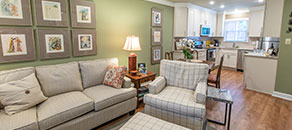 Schedule a Tour
Come see firsthand the beauty and depth of life at Springmoor.
Quick Message
Or call us! (919) 848-7080