What's happening at Springmoor

On a recent winter day, Cris and Judy Hoffman shared the story of their path to Springmoor. They didn't let COVID-19 interfere with the move to their newly renovated villa. The warm welcome they've received from other members of the community and...
read more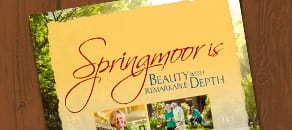 Request a FREE Information Packet
Request more information, schedule a tour or just ask us a question!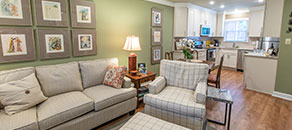 Schedule a Tour
Come see firsthand the beauty and depth of life at Springmoor.
Quick Message
Or call us! (919) 848-7080