What's happening at Springmoor

Barbara Parker and her husband George had been anticipating a move to Springmoor for quite some time. Having been on our waitlist for more than two years, the couple joined our community in January of 2020, about six weeks before the pandemic began impacting daily...
read more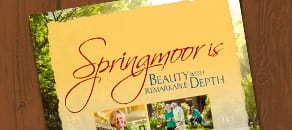 Request a FREE Information Packet
Request more information, schedule a tour or just ask us a question!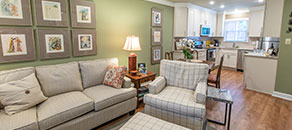 Schedule a Tour
Come see firsthand the beauty and depth of life at Springmoor.
Quick Message
Or call us! (919) 848-7080