a community of hospitality and vision
Springmoor Annual Reports
As the first nonprofit Continuing Care Retirement Community (CCRC) serving as Raleigh's trusted resource for quality senior living for nearly 40 years, we're proud to report on our accomplishments and provide our financial information. Please review our most recent annual report by clicking the link below. Our deepest appreciation to our dedicated staff for all that you do each day to make our community such a special place to live and work.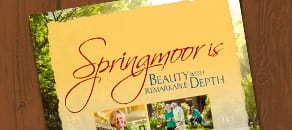 Request a FREE Information Packet
Request more information, schedule a tour or just ask us a question!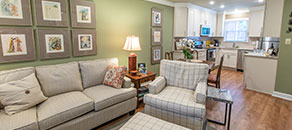 Schedule a Tour
Come see firsthand the beauty and depth of life at Springmoor.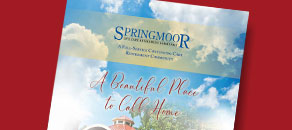 Read our Annual Report
Learn about our accomplishments and financial information.
Quick Message
Or call us! (919) 848-7080