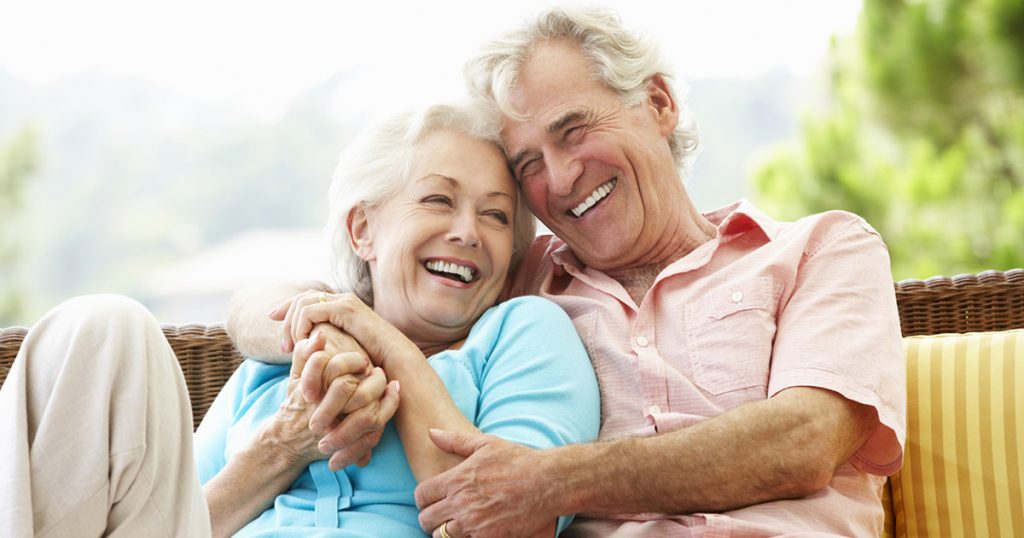 Are you interested in the lifestyle and security a retirement community offer but wonder how you know when the time is right to make a move? Whereas the exact timing of your transition to senior living depends on your personal needs and wants, it's important to understand that Springmoor has a waitlist.
Putting your name on our waitlist gives you time to "rightsize" your possessions and increases the likelihood of getting the exact residence you want. Most importantly, we're much more likely to be able to accommodate you when you're ready to move in.
"Getting on our waitlist is key," says Beth Holden, Director of Sales and Marketing. "Our amenities and activities make Springmoor an extremely desirable community. We're only able to accept new residents from our waitlist as space becomes available."
Once you're on the list, you have the option of moving to our community. If a residence opens up but the size or timing doesn't work for you, you can postpone. There's no pressure—only options.
Ninety-nine percent of our residents and 70% of staff have had the coronavirus vaccine as of this writing in April 2021. Now that the vaccine is widely available to adults, we're receiving many calls from folks who toured before the pandemic and want to get back on track with solidifying their plans.
"It's a great time to revisit your plans for retirement living," Beth explains. "For the safety of everyone, the campus isn't 100% open to visitors yet, but we offer COVID-safe personalized tours. You can ask us all your questions, get a feel for the grounds, and see the wellness center and select residences."
In addition to offering a myriad of amenities and engaging activities to our residents, Springmoor is a Continuing Care Retirement Community (CCRC). Other options like 55+ communities or living with extended family tend to work well only as long as seniors are healthy. If you or your spouse needs additional care, you're likely to be forced to move again.
That's why we say the #1 reason to move early Springmoor is that you're guaranteed a home for life. We offer independent living for active seniors and long-term care in the Stewart Health Center. Whatever you require—from short-term care, to assisted living, to skilled nursing—you can remain on the same campus as your spouse, who's just a short walk away. 
Read on for more reasons why Springmoor is widely considered to be one of the premier senior living communities in North Carolina.
2. Springmoor Led the Way in COVID-19 Safety.
Members of the Springmoor community were among the first 1% in the world to receive the COVID-19 vaccine. By January 26, 2021, 97% of residents had received both doses.
Wearing masks, social distancing, and limiting group size at gatherings are just three of the many safety precautions residents and staff observe, in accordance with Centers for Disease Control and Prevention (CDC) recommendations.
3. Security Provides Peace of Mind.
The Springmoor security team is on duty at all times, and we provide a 24-hour emergency call service. There is also a central smoke and fire alarm system.
"We're a true family," says Beth, Director of Sales/Marketing. "The staff and fellow residents all look after each other. This has been especially important during the pandemic, with so many people feeling isolated and alone. Everyone at Springmoor is supported and cared for."
4. Enjoy Unbeatable Access to Healthcare.
Medical transportation and routine care such as vaccinations are included in your Monthly Service Package. In the near future, Springmoor will have a pharmacy onsite, making refilling prescriptions hassle-free.
We also offer speech, physical, and occupational therapy onsite. Specialists such as dentists, psychiatrists, audiologists, and dermatologists all make scheduled visits to Springmoor. Some services have been temporarily suspended due to COVID-19 and will become available again as soon as it's safe to do so.
5. Springmoor Residents Stay Engaged.
Springmoor offers a wide variety of enriching activities. In addition to live music, worship services, discussion groups, movie screenings, and frequent events like Wine and Cheese Socials, our campus features a woodworking shop and our Meraki Arts Studio. Many resident enjoy making items with wood without having to store the equipment themselves. A wide variety of art classes are offered in our studio: painting, fused glass, jewelry making, and much more!
For those who enjoy writing, our in-person life writing class may be just the ticket. Residents can also participate in the online Osher Lifelong Learning Institute (OLLI) program at NC State. 
When the pandemic began, many Springmoor activities went virtual. Bingo, art classes, discussion groups, and poetry and photography contests can be enjoyed from the comfort of your living room. Residents find livestreams and Zoom meetings safe and convenient ways to connect, and many plan to continue using these forms of technology after the pandemic ends.
6. Residents Have Numerous Options for Physical Fitness.
Springmoor residents haven't let COVID-19 slow them down! We offer more than 40 land and aqua fitness classes with appropriate safety measures in place. There are also virtual fitness classes. Our Pathways Wellness Center, with its indoor saltwater pool and varied exercise equipment, is a must-see for visitors to Springmoor.
7. The Springmoor Lifestyle Facilitates the Social and Emotional Connections that Support Optimum Health.
Throughout the pandemic, residents have enjoyed each other's company while wearing masks and socially distancing. From special outdoor meals to holiday celebrations to worship services and discussion groups, the members of our community have supported each other throughout COVID-19. We also offer on-campus volunteer opportunities, such as staffing our convenience store.
8. Enjoy the Climate and Culture of Raleigh, North Carolina.
You'll never have to leave the Springmoor campus to find exciting activities, but for those who like to explore, Raleigh boasts many museums and options for shopping and fine dining.
You can check out the outdoor sculptures at the North Carolina Museum of Art, see fossilized dinosaur bones at the Museum of Natural Sciences, or visit beautiful William B. Umstead State Park. If you prefer not to drive, take advantage of socially distanced transportation on the Springmoor bus to area stores, the NC Farmers Market, and many other points of interest.
9. You'll Receive Exceptional Value.
Once moving to Springmoor, you'll say goodbye to expensive property taxes! It's a seller's market right now, making it the ideal time to put your house up for sale. Demand for houses has outstripped supply, and buyers are motivated to make a purchase while interest rates remain low. Today's the day to plan a move to a maintenance-free home at Springmoor.
10. Choose the Living Space that Best Fits Your Needs.
Life at Springmoor is all about choices. You select from 19 different floor plans that range from just under 500 square feet to 1,602 square feet. Floor plans of seven of Springmoor's residence types are now available in 3D on our website. 
Spring is a wonderful time to visit our beautiful 43-acre campus! Though we're not 100% open for visitors quite yet, you can schedule a COVID-safe visit now, and even view apartments and the wellness center. Please contact us at 919-848-7080 today to schedule your personalized tour of Springmoor.