Category: Culinary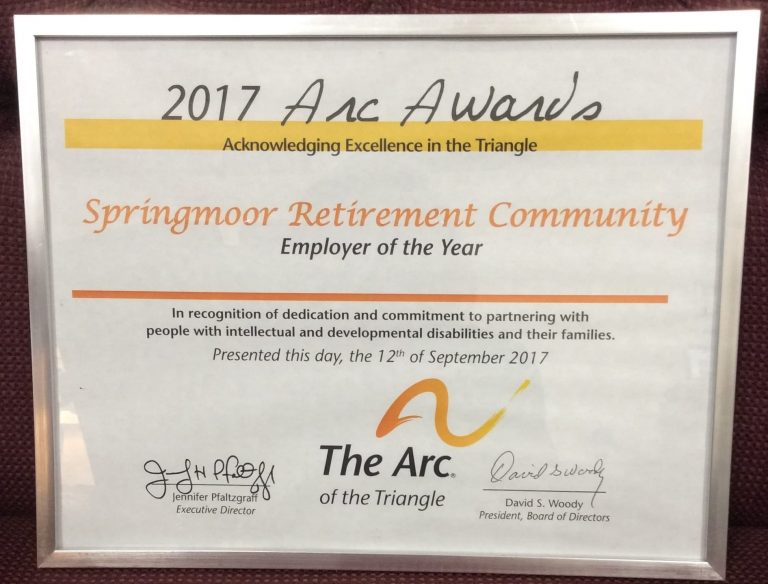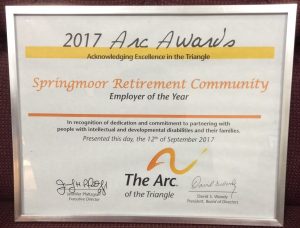 Springmoor is the proud recipient of the 2017 Employer of the Year Award from The Arc of the Triangle. Demi Tucker, Springmoor's Dining Room Manager, recently accepted this exciting award on behalf of our community. She says not only do The Arc participants add value to our dining room with their dedication and hard work but their fellow employees and the residents greatly appreciate their tremendous enthusiasm.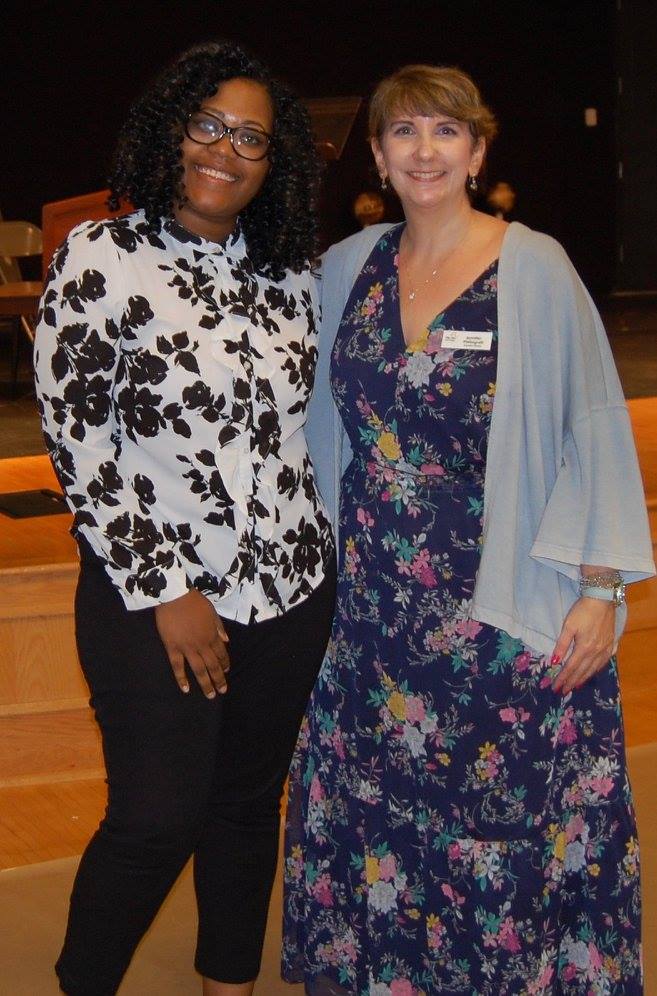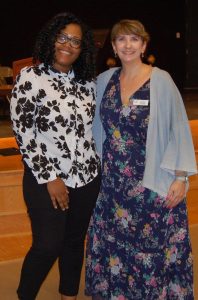 The Arc
The Arc, a national organization founded in the 1950s, was formed by a group of parents advocating for their children with intellectual and development disabilities. The grass roots organization now has over 700 state and local chapters. The local chapter, The Arc of the Triangle, serves Wake, Orange and Durham counties. Supporting over 500 children and adults, they offer a wide variety of programs including respite services, summer work programs, employment services and community guides. They also offer a wide range of classes and advocacy network services. Springmoor resident, Charlie Blanchard, served on the Arc's Board of Directors for many years. He and his wife, Archie, continue to be huge supporters of this successful organization.
A student seeking employment may join the program during his or her high school years at age 17. The Arc continues to work with adults in this same program until they are 65. Each student is paired with a job coach that will help with training, job skills and future employment. The coach often accompanies the employee to their new job to help with on-the-job training. Tamela Haywood, The Arc's Employment Specialist, told us that Springmoor has proven to be one of the best places for employment for her participants. The three employees, Sally, Angel and Jeremiah, love their jobs, their fellow employees and the residents.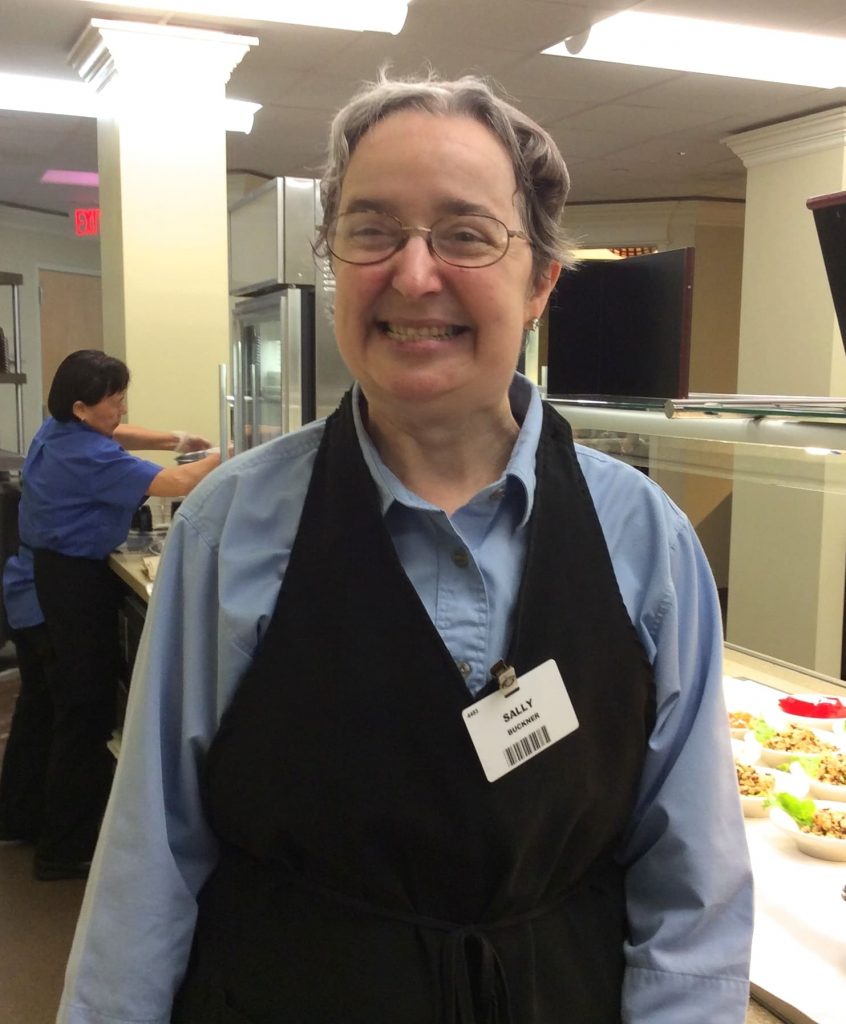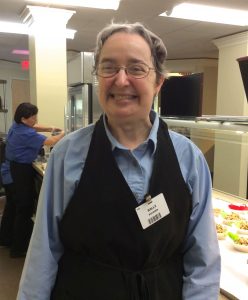 Sally
Sally has been at Springmoor for twenty-nine years. Her smile will brighten anyone's day! She is a dedicated employee that works in the North Village Dining Room as a line server. She also sings in The Arc's choir that performs regularly for churches, civic groups and community events. Demi describes her as "very reliable, always on time and extremely detailed." The dining room staff recently joined in a celebration for her 60th birthday.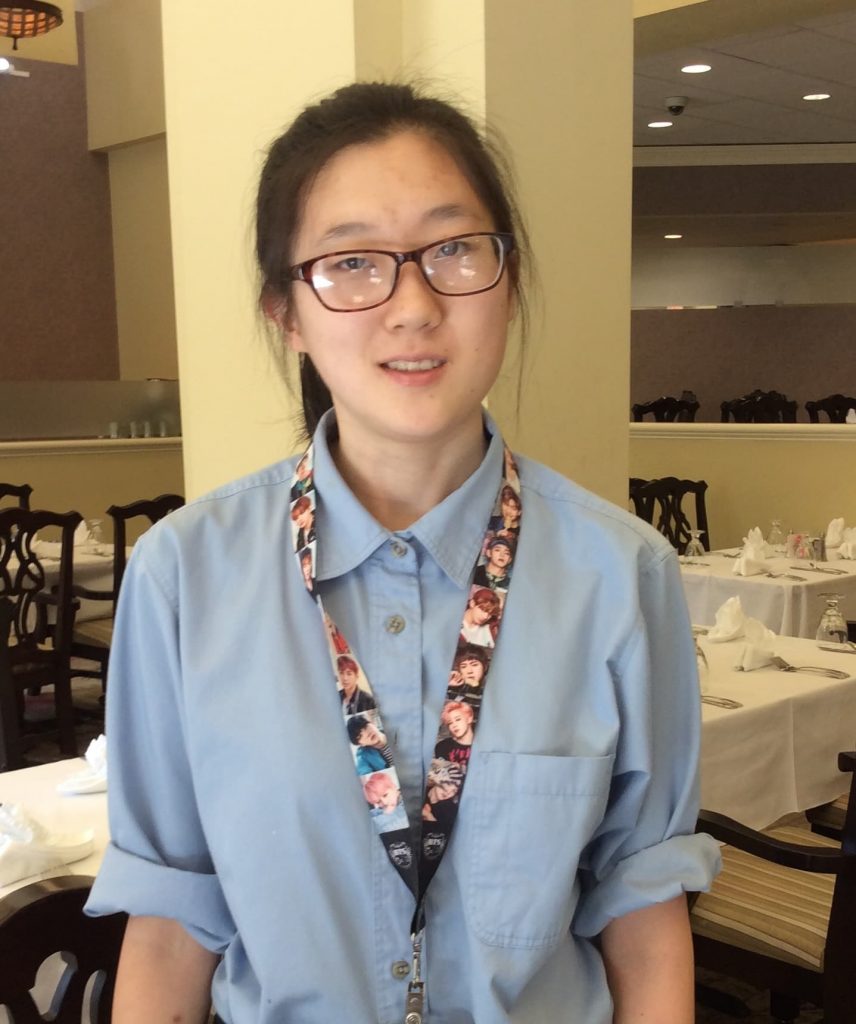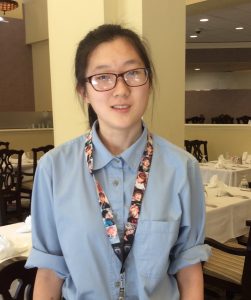 Angel
Angel, a 2017 high school graduate, came to Springmoor this past February. Starting as a very shy and quiet young lady, she has blossomed into a wonderful employee before everyone's eyes. All of the residents will tell you they have seen a remarkable change as she became more experienced with the staff and her duties. She speaks both Korean and English. She too is very detail-oriented. Serving in the dining room, she fills orders from the drink stand as well as the dessert bar. She recently brought flowers to Demi from the Arc's Petals with a Purpose program.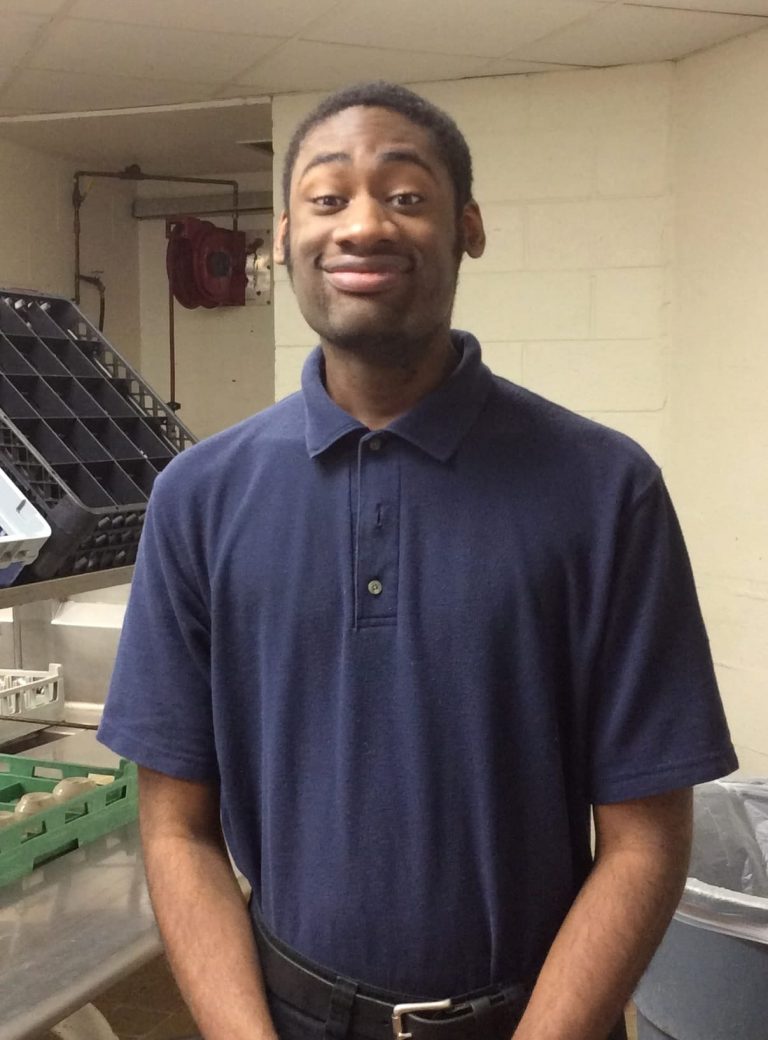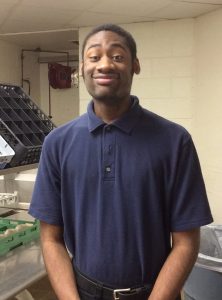 Jeremiah
Jeremiah, Springmoor's newest Arc employee, lights up the room with his huge smile and willingness to help. His mother tells us he sings with delight on the days that he is scheduled to work. Having a purpose and feeling productive brings him great joy! On the day that he received his first paycheck, Tamela said, "he sent me a photo on his phone." He recently met Springmoor's Executive Director, Brandon Hair. He called afterwards to tell her "he had met the big man." He is often seen giving high fives and fist bumps to his fellow employees when he arrives in the kitchen. As a dishwasher, he has found a special niche that suits his skills and his desire to help. He couldn't be happier that he has found such a welcoming community that needs him. Continue reading →