Category: Active Seniors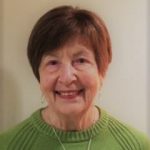 "It bothers me to think about people being hungry," Springmoor resident Judy Allen said.
That's precisely why she has spent so much time volunteering for worthy causes in the Raleigh area that help feed those who may go hungry otherwise. And now that she's living at Springmoor and enjoying more free time, Judy can continue making a difference for two of the organizations she serves: Meals on Wheels and Backpack Buddies.
Continue reading →