Category: Continuing Care
Is it time to think about your next move? Are your children settled in their own homes? Are you planning to retire from your nine-to-five routine in the near future? Home maintenance and housework getting in the way of your travel time, golf game and visits with your grandchildren? Then it's time to let someone else take care of these duties and enjoy your free time. There are many communities and options to consider as you begin your search.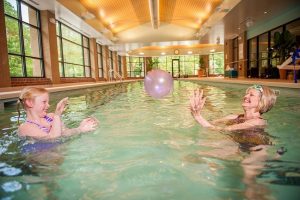 55+ Communities
The name easily describes the community. Moving to a single-family home, condo or an apartment in a 55+ neighborhood is an option for those looking for like-minded neighbors with similar interests. Most communities are built with clubhouses, fitness centers, walking trails and swimming pools. They are often located close to shops, restaurants, grocery stores and entertainment centers. Most do not allow anyone younger than 18 to live in the home (of course, visitors are always allowed) and one of the residents in the home must be 55 years of age or older.
The statistics show that the average age of residents in 55+ community is now actually 75. The older the development, the older the residents will be. New construction will most likely have younger residents moving in as the community develops. Lawn maintenance may be included in some communities. Some will require extra fees for other amenities. The cost may be similar to your home now. While the size may be smaller, the Home Owner Association fees will pay for much of the neighborhood common area maintenance. You will pay separately for the amenities that you prefer – golf activities, fitness training and dining at neighborhood locations will only be a part of your expenses if you choose for them to be.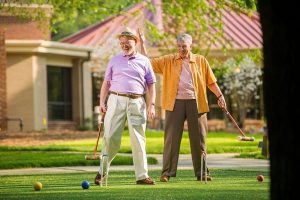 Continuing Care Retirement Communities
Much like a 55+ community, a CCRC has all of the extras with the added benefit of aging in place. Healthcare is the extra that you will not find in a 55+ community. The name, once again, describes it best – continuing care. These communities were built to accommodate transitions. Independent living is the largest part of any Continuing Care Retirement Community. Single-family houses with a garage and an office, much like your own home, are available at Springmoor. Villas or apartments are also part of the independent floor plan options on our campus. Continue reading →