Category: Volunteers
Now that you have retired, what are you doing with all of your free time? The Administration for Community Living has declared this Older American Month and is asking the same question. They are challenging us to Age Out Loud: Are you taking charge? Are you striving for wellness? Are you focusing on your independence? Are you advocating for yourself and others?
We ask these questions to one of our newest residents, Jan Hagarty. She toured the Springmoor Community with her son and her daughter-in law. They live in the area and thought it would be a great place for her to really retire. Really, meaning better weather and closer to her family. The words, slowing down are not in her vocabulary.
Family Project
Jan and her husband raised two boys in the Northern Virginia area. When their youngest was only five, they decided as a family that they should have a group project to help others. As a nurse, administrator, volunteer, mother and teacher, she describes herself more as a server than a taker. Teaching their boys this lesson was important to the Hagarty family.
Their youngest son, Kevin, suggested they become a foster family. He wanted one of his classmates to come and live with them. The idea was hatched and 21 children later; the family has been a strong advocate for foster parenting and adoption. Their seventh foster child, Marvin, came to them when he was only five days old. He was adopted into their family at age two.
When Jan and her husband decided to leave the hectic life-style and traffic congestion in the DC area, they moved to the mountains of West Virginia. Her husband was quick to say, "we are going to volunteer, we are going to be involved and we are going to make a difference in our new community."
Taking Charge
Jan has kept these lessons with her as she has made her move to Springmoor. She arrived in mid-March. Step One: get involved! She took the Springtimes activity book and signed up for every activity that she could. She tried the lectures, she tried the outings, she tried the exercise classes, and she tried the art classes. The list was long but she knew that if she didn't step out, she would be sitting in her chair and reading all day.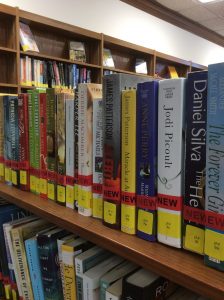 Striving for Wellness
Reading all day sounds like fun but not to a great way to stay active and healthy. She volunteered to work in the library as another way to surround herself with books. She has joined the Springmoor tai chi class and the yoga class. These additions have been great for her joints and her movement. She is feeling better than ever before!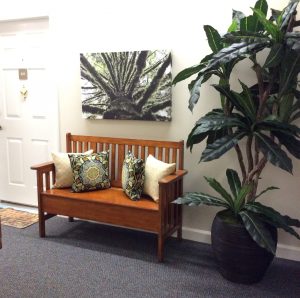 Focusing on Independence
Not only is she jumping in to activities on campus but she is also learning her way around the city of Raleigh. Starting with the surrounding neighborhoods, she has found a church, an abundance of grocery stores and many new places to eat and shop. She hopes involvement in the church will enable her to find volunteer jobs in the community. She wants to enjoy all that her new city has to offer. Continue reading →