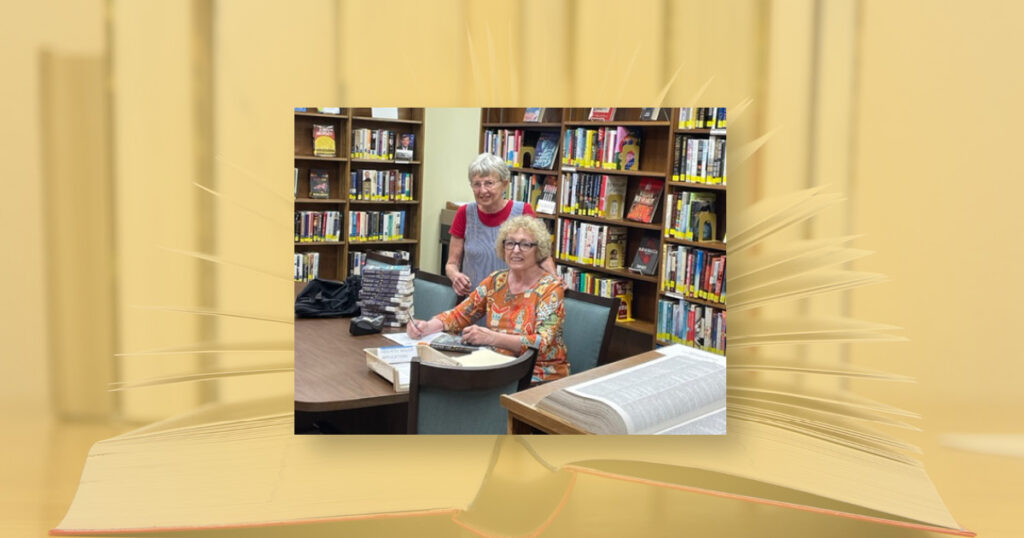 The size and scope of library services at Springmoor often surprise newcomers. Residents have access to several thousand books in our main library, six different reading rooms filled with paperbacks, two book clubs, a book cart service, and even "meet the author" events.
Jeopardy recently had a category entitled "Felines in Fiction." This inspired resident Betty Bridges, Chair of the Springmoor Library Committee, to think about books featuring felines that are available in the Springmoor library. Visit our library today to check out some books about fictional cats.
Some of these volumes are found in series—most notably in Lillian Jackson Brown's series The Cat Who. . . with many phrases being used to complete her titles. Cat lovers tend to adore these books!
Rita Mae Brown, another prolific writer, has a series of cozy mysteries co-authored with her cat, Sneaky Pie Brown. Several of these mysteries are in our collection.
Stand-alone titles in our library include Cat in a Hot Pink Pursuit by Carole Nelson Douglas, The Cat and the Curmudgeon by Cleveland Amory, and Jeffrey Archer's Cat O'Nine Tales, among others.
A book about a BIG cat was published in early May 2022 and has been added to our collection. It is The Lioness: A Novel by Chris Bohjalian. It is set in Tanzania, and one reviewer called it "the best possible combination of Hemingway and Agatha Christie."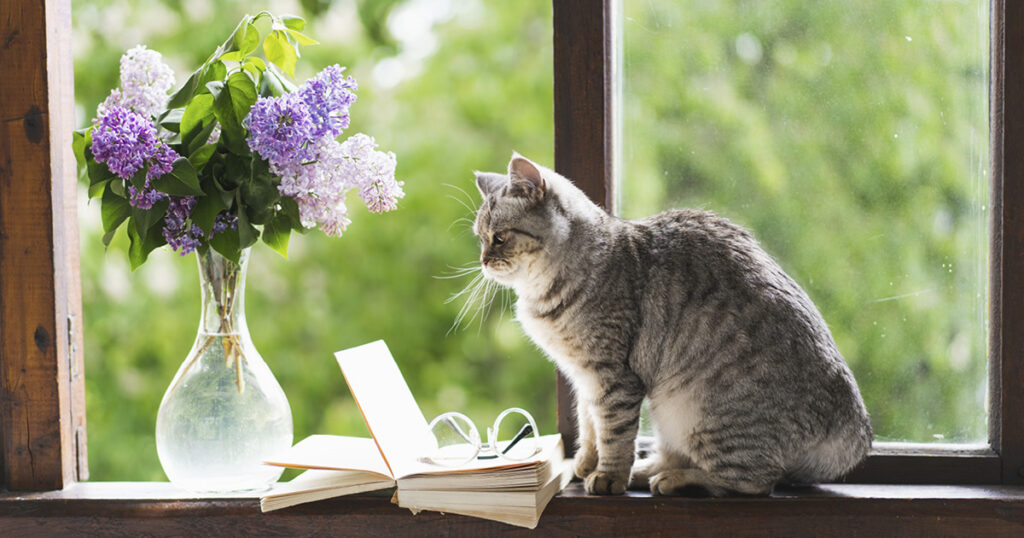 We continue to add new books to our shelves on a regular basis. Some of our most recent acquisitions address health issues of interest to many of our residents.
Smart Hearing: Strategies, Skills, and Resources for Living Better with Hearing Loss, by Katherine Bouton, and Volume Control: Hearing in a Deafening World, by David Owen, should be of interest to those who suffer from hearing loss or live with persons with hearing loss.
Parkinson's Disease: Guide for the Newly Diagnosed, by Peter LeWitt, MD, offers help in understanding the disease, managing symptoms, and navigating treatment. A Parkinson's Primer, by John M. Vine, provides the same types of information to patients and their families.
Fiction books that have been exceptionally popular with residents in recent months include the following:
The Last Thing He Told Me by Laura Dave is a fast-paced suspense novel about a stepmother and her 16-year-old daughter and the secrets they discover about themselves and their husband/father who has disappeared.
The Midnight Library by Matt Haig is a quick read. In an ethereal library between life and death, there are many books covering other choices you could have made in life. This is a short novel that many readers report reading in one sitting. Some say that it helps them appreciate the life that they now have.
The Four Winds by Kristin Hannah is set in the dust bowl and migrant villages of California. It is a heart-wrenching story about a family struggling to make a decent living in that setting. Their efforts remind some readers of the challenges many Americans are facing as a result of the pandemic.
The Vanishing Half by Brit Bennett is a page-turner. It has been called "beautifully written, thought-provoking, and immersive" and deals with themes of identity, love, and belonging.
Where the Crawdads Sing by Delia Owens continues to be popular, as does Amor Towles' The Lincoln Highway.
Many thanks to Betty Bridges, Springmoor resident since 2018 and Chair of the Library Committee of our Residents Association. The above content is compiled from iterations of Betty's column titled "The Library Corner" that appeared in the May, June, July, and August 2022 issues of The Springmoor Herald. Each month Betty writes The Library Corner" for our resident-produced newsletter so that residents are kept up to date on happenings at our library.
About the Springmoor Library and the Resident-Run Library Committee
Approximately 45 residents currently volunteer on the Springmoor Library Committee of the Residents Association. We'd like to give a special shout-out to Alex Campbell, Volunteer Coordinator extraordinaire!
Without Alex's dedicated service as the coordinator of our volunteers, our resident-run library could not function. She recruits, trains, and schedules volunteers and ensures that all shifts are covered. Many thanks, Alex, for all that you do! Residents who would like to volunteer in our library can contact Alex directly for more information.
The Springmoor Library is located on the 2nd floor of the main building in North Village, next to the Business Office. Residents may visit from 10–Noon, Monday through Saturday, and from 1:30–3:30 pm, Monday through Friday.
The Springmoor Residents Association boasts 19 different committees in which residents can choose to be involved. As the leader of the Library Committee, Betty is the de facto librarian and spearheads planning book-related events, among other responsibilities.
Betty is a retired professional librarian who worked in the Virginia Beach City Public Schools. After being both an elementary and a middle school librarian, she became the coordinator of all libraries in the Virginia Beach school system (there were about 50 at the time). A native of Danville, Virginia, Betty attended Westhampton College at the University of Richmond and received the Master of Library Science degree from East Carolina University.
Plan Your Visit to Springmoor Today!
Get to know current residents before you move in! Those on our waitlist and others interested in joining our community are invited to visit Springmoor for a book club meeting, evening concert, or our Life Writing Workshop with Dr. James Clark.
You can also take advantage of a card game, exercise/aquatics class, and a variety of aspects of spiritual life at Springmoor to help ensure you're making the best choice for you. In addition to numerous weekly activities coordinated by our two chaplains, we offer resident-led Sunday School. Click here to review our current events and activities highlights that are open to our waitlist.
Springmoor offers seniors a variety of residence options, ranging from apartments to larger villas and homes. If you're looking for an active senior living community in Raleigh, call us at 919-848-7080 with your questions.
You can also click here to fill out a short online form to receive a free packet of information or schedule an appointment for a personalized tour with COVID safety precautions in place. Our friendly team looks forward to meeting you soon!