Category: Continuing Care
Springmoor offers many extras to our residents. From multiple dining options to an endless list of monthly activities, a state-of-the art exercise facility to a beautifully landscaped 42-acre campus nestled within a neighborhood. We provide care for our residents in many different ways. The Stewart Health Center has established an excellent reputation in our area and attracts many new residents for the care we offer.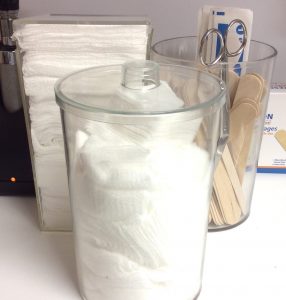 The Clinic
Providing on-campus health care is a part of the many conveniences we offer our residents. The clinic is staffed with a full time Physician or a Physician's Assistant (and often both) every business day. On the weekends and at night an RN is always available. Other medical professionals: including a Podiatrist, a Dentist, an Optician, an Audiologist and a Psychologist make monthly visits to our clinic. Scheduling an appointment with one of them makes the trip to the doctor only a short walk away. You then have more time to spend doing the fun things on your calendar.
If you prefer to continue your care with your own doctors, we also provide transportation to your appointments. Scheduling a ride to your next visit is as easy as a phone call away. With the Durham VA Medical Center, Duke Health and UNC Health Care systems all located in the area, visits to see your specialist are simple. We are happy to consult with your doctors when you have questions or about your health care.
The Stewart Health Center
The Stewart Health Center and our nursing staff are available twenty-four hours a day, seven days a week. Lesley Smith, our Director of Nursing, says there is a care team for each resident. These teams each have a social worker, dietician, activities director, nurse and a coordinator. They meet weekly with each other and monthly with family members to help provide the best care possible for our residents.
Our short-term care in the Health Center makes it easy for you to be almost home with friends and family close by. Visiting friends or a spouse in the Health Center is easier too, just walk down the hall or a ride across the street.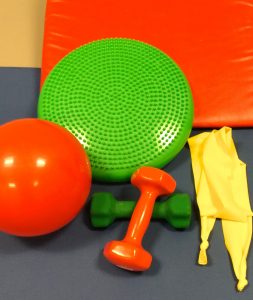 The Therapists
If you need rehabilitative care after a small procedure or a surgery, we can get you back on your feet with our Physical, Occupational and Speech Therapists. They offer a wide range of care as you recover, helping you to resume your busy Springmoor schedule quickly. Therapy happens in our well-equipped therapy center, the pool or even your own home at Springmoor. Continue reading →