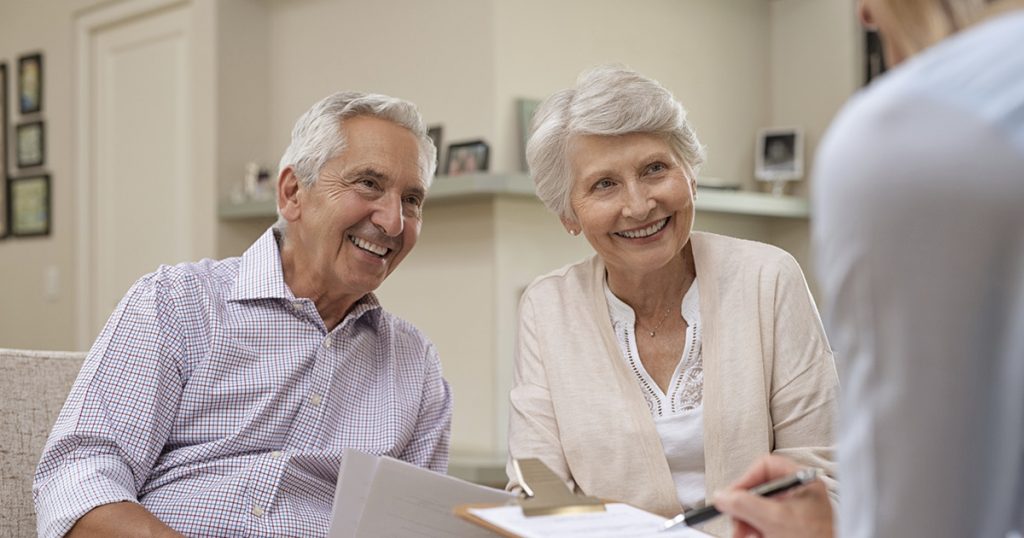 As you may know, Raleigh is frequently featured on lists of the "Top 10" Best Places to Live and is a sought-after location for retirement. Founded in 1984, Springmoor Retirement Community is one of the most well-known communities in the area for offering excellent services, amenities, and all care levels for those looking to downsize or relocate.
Most of the Triangle area's CCRCs (Continuing Care Retirement Communities) have waitlists. Joining Springmoor's waitlist early in the retirement planning process brings peace of mind, as you are securing a spot within our community for your future.
If you're considering joining our waitlist, it's important to note that the average wait time is one to three years, depending on the size of dwelling you're interested in. For our two-bedroom homes, the wait is usually a bit longer. It's important to get your name on the waitlist as soon as possible, so when the right space becomes available, you have choices.
"Since the pandemic began, we've had a few instances where future residents have joined the waitlist without even touring the community," says Beth Holden, Director of Sales and Marketing at Springmoor. "Based on our reputation, they're willing to make this level of commitment to Springmoor essentially sight-unseen."
She continues, "Many of our future residents are ready to sell their homes and make the move to our community. Springmoor stays close to 100% reserved and occupied, but once you're on our list, we'll keep you regularly informed regarding your status."
You may be curious about what you can expect once you're officially a member of the waitlist. Keep reading for answers to some of our most frequently asked questions!
How do I get my name on the waitlist?
To put your name on our waitlist, Springmoor requires a 5% fully refundable deposit, based on the entry fee of the largest size unit you may be interested in. You may select up to three different housing options. The amount of your deposit varies depending on the size of the residence you've selected and whether you're moving in as a couple or a single occupant. In addition, a non-refundable application fee of $200 per person is charged as an administrative fee.
What are the benefits of putting my name on Springmoor's waitlist early?
If you plan ahead and join our waitlist, you have the opportunity to move to Springmoor when you decide it's best for your situation and individual needs. In addition to securing a unit in our active senior retirement community, you have priority for your preferred residence.
Being a waitlist member also increases the likelihood of getting the exact floor plan and location you want, regardless of how in-demand it is. For example, if you have a dog, you may ideally want a ground-floor apartment. The sooner you get on our waitlist, the sooner your preferred residence would become available to you.
It's not uncommon for folks to plan up to 5 years in advance of when they think they'll want to move. "Especially if you're interested in a specific residence type that we have only a few of, we recommend you get on the waitlist well in advance of your anticipated move," says Beth.
"Because Springmoor is an established community and Raleigh is such a wonderful place to retire, our wait times continue to increase each year. Covid has also increased many retirees' sense of urgency in terms of making a plan for retirement living."
How long will it take for my name to be called?
Your wait time depends on the size of the unit you selected and the date you placed your name on the waitlist. Again, in general, the wait is one to three years. If you think you're interested in moving to a retirement community within a few years, putting your name on the waitlist now helps ensure that we have space available for you when you're ready.
What happens when I'm called/it's my turn?
If a residence becomes available but the timing or the specific space doesn't work for you, you may decline without any penalty. You retain your position on the waitlist and do not go to the bottom of the list. But if you're ready to move in, we will begin the onboarding process and help you make a smooth transition to retirement living in our community. Once you officially accept a residence, you have a generous four months to make the transition to Springmoor.
What are the disadvantages of NOT joining the waitlist?
We have hundreds of active seniors, both individuals and couples, on our waitlist at any given time who have paid their deposit and given their preferred housing choices. As a result, it's unlikely we would be able to accommodate you within a short timeframe if you are not on our waitlist. If you join the list, you have the opportunity to choose to move to Springmoor when offered a unit.
What flexibility do I have once I add my name to the waitlist?
Sometimes while you're on the waitlist, your needs and desires change. Being on the waitlist gives you some flexibility to change to a larger or smaller living space from the three you listed as your top choices. You can choose, for example, to add a one-bedroom apartment to your choices in place of the two-bedroom unit you originally selected. As mentioned, if you don't move into our community for any reason, your 5% deposit is fully refundable.
While I'm on the waitlist, what parts of the Springmoor community can I enjoy?
While you're on our waitlist, you can participate in certain activities before moving to our community. We invite you to attend one of the many exercise/aquatic classes we offer in our Pathways Wellness Center. You can also join one of our card groups for a game, have a meal in our dining room, or participate in specified art classes.
Every month in the mail you'll receive highlights from our monthly calendar of events and activities. These highlights help give you an idea of what life is like here at Springmoor. Attending campus events in advance of your move allows you to get to know your future neighbors, as well as becoming acquainted with the campus and grounds.
Do you offer any events specific to members of the waitlist?
Yes! In June 2021, the Springmoor campus fully re-opened to waitlist members. We offer special events three times a year and hope you will participate in some of the on-campus activities we offer exclusively to our waitlist. One popular event is our informative rightsizing luncheon, where you can enjoy a delicious meal while a senior move specialist answers all of your questions.
Our roundtable luncheon events provide you with the opportunity to ask questions of Springmoor staff members. Representatives from different departments speak about their areas of expertise and offer their advice and suggestions.
Other offerings include learning about our Dining Services Department and the 40+ classes offered at our pool and exercise facilities in the Pathways Wellness Center. We also have staff experts from our in-house Insurance Department who are available to explain how they can help you assess and track your medical claims if you ever need assistance in this area.
Having the opportunity to talk to current residents and meet other people on the waitlist is invaluable. At a recent waitlist event, several attendees shared with staff how much they enjoyed meeting other "wait-listers" and future residents. They reconnected with people they had previously worked with and met other peers with common interests and similar careers, hobbies, and pastimes. Participating in events like these facilitates a pleasant transition to retirement living.
What are some tasks I might tackle while on the waitlist?
While you're on the list, you can make a plan for downsizing and moving. Many people start the process of paring down their belongings and getting their house ready to put on the market. You can schedule meetings with professional advisors such as an accountant, attorney, and financial planner.
With so much to gain and almost nothing to lose, don't wait another day to request that your name be added to our waitlist. Call 919-848-7080 so that we can answer any questions you may have. You can also click here to request more information or schedule a covid-safe, personalized tour of our beautiful 43-acre campus located in North Raleigh.