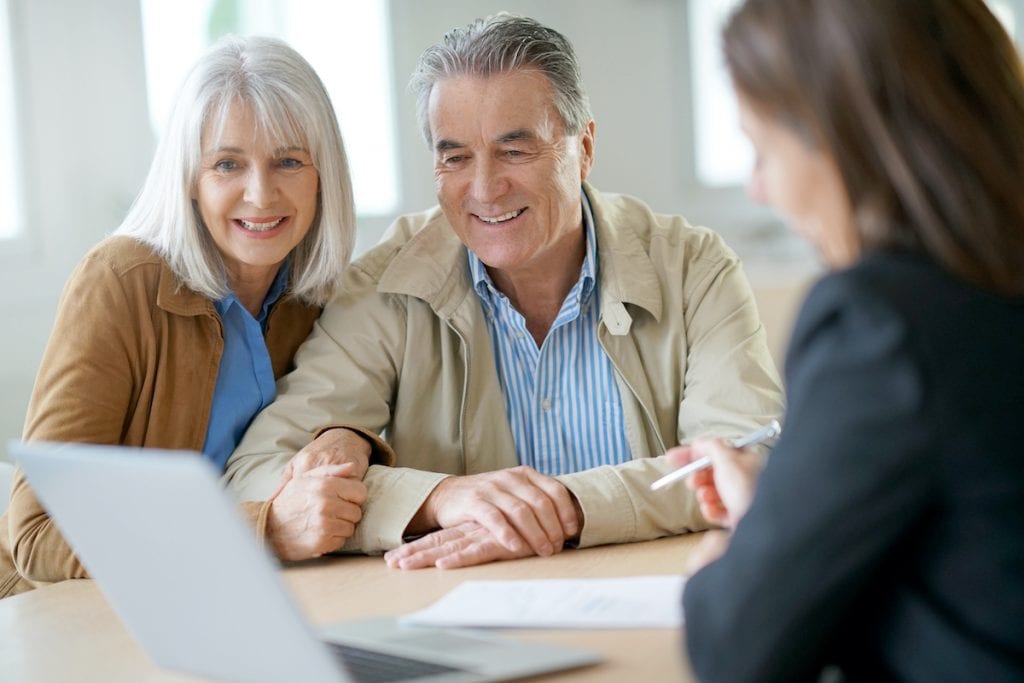 You've probably spent a lot of time and energy on retirement planning over the years. For most of us, however, this planning revolves around saving and investing to support the lifestyle we want after we stop working. If you're near retirement age or have already reached it, it's time to do some thoughtful planning regarding exactly where you will live as you age.
It takes time and effort to determine what type of senior living will be the best match for your wants and needs. Springmoor is a Continuing Care Retirement Community (CCRC); we offer independent living, assisted living, and skilled nursing, all on one campus.
Most CCRCs have wait lists. With our 35-year track record of offering outstanding services and amenities, we have a two- to three-year waiting period for most new residents. For two-bedroom homes, the wait may be longer. It's important to get your name on the Springmoor wait list now, so you can move in when the time is right.
Yogi Berra famously said, "If you don't know where you're going, you'll end up someplace else."
Additionally, you should meet with a financial planner as soon as possible. It's crucial to review your assets now so that you can decide which senior living community fits your budget. Financial decisions you make now may affect your ability to afford the community of your choice. No retirement community is inexpensive; however, the quality lifetime care you'll receive at Springmoor is an excellent value—and provides priceless peace of mind.
Make a List of Your Top Priorities
There are multiple factors to consider when determining where you want to land in retirement. Here is a list of a few questions to ask yourself to help you determine your own personal priorities:
What part of the country do you want to live in? At Springmoor, located in Raleigh, North Carolina, you can enjoy the changing seasons without experiencing extreme heat or cold.
What lifestyle are you looking for? You might enjoy a vibrant city with museums and a diverse selection of shopping and eateries. Maybe you want to live somewhere that provides the close-knit feel and sense of community that a small town offers. Springmoor provides the best of both worlds. You can take advantage of the proximity of many acclaimed universities and a wide assortment of cultural activities, all in a city known for its Southern hospitality.
What kind of campus environment would you prefer? Some senior living communities are newly established, but Springmoor has a beautifully landscaped 42-acre campus with mature trees and abundant flowering plants, all tended by professional groundskeepers.
Do you plan on living an active lifestyle? Springmoor has a large number of very active seniors, who enjoy our paved walking paths, putting green, and indoor pool and fitness center. If you like to garden, join our Garden Club! Our groundskeeper will till the soil for you, and you can plant whatever your heart desires: flowers, herbs, fruits, or veggies.
Simplify, Simplify, Simplify
Planning a move to a CCRC can be just the nudge you need to start going through those boxes in the attic. Springmoor can recommend rightsizing specialists who will help you look at various floor plans and decide what to bring to your new home and what you can re-home. It can take longer than you might think to go through a house full of items that have accumulated over the years. For now, here are some proactive considerations to make as you plan your ideal retirement future:
Consider your age and health. Though CCRCs are designed to care for residents throughout the journey of aging, it is much easier to move into your new community while your health allows you to enjoy all the amenities offered. It is also less stressful—physically and mentally—to transition to any new environment when you are still able to live independently. As with most CCRCs, you must be able to live independently when you join the Springmoor community.
Give yourself time to talk things over with your family. Choosing your new home is a big decision. You may want your adult children or other family members to be part of the discussion. Moving to a CCRC while still healthy will bring you, and your loved ones, immeasurable peace of mind.
You may put off thinking about a CCRC because you're currently active and independent. Don't let this prevent you from planning for the future. It's far better to make the move on your own terms than to move after you're unable to live on your own.
Routine jobs become more difficult as we age. Cutting the grass and mopping the floor may seem easy now, but they won't forever. Why not free yourself now from home maintenance chores?
One day you may need help with bathing and other personal tasks. You could eventually hire a home health worker, but it is far easier to move to a continuing care community now and have peace of mind knowing you have guaranteed access to life care services.
Allow Yourself Time to Transition Gracefully
You want to allow time to get to know your new home before you make the transition. Planning ahead gives you the luxury of becoming familiar with the senior living community you've chosen before you move in. Once you've selected the retirement community that best meets your needs, you can begin getting involved in activities. Attend a lecture, visit the exercise facility, or take an art class.
Become a part of your new community. While on the Springmoor wait list, for example, you will have the opportunity to meet current residents and participate in some our activities. You'll get a lot of your questions answered and make some friends before the big move.
The sooner you make plans, the sooner your children and other relatives will be free from worrying about your safety and comfort. Your kids may be able to lend a hand now, but any number of life changes may prevent them from being able to care for you in the future.
There are many excellent reasons to plan ahead for your move to a CCRC. Get on Springmoor's wait list now and secure your spot. For more information, simply click here or call us today at 919-651-4844. The members of our team look forward to speaking with you!