By Brandon Hair, Executive Director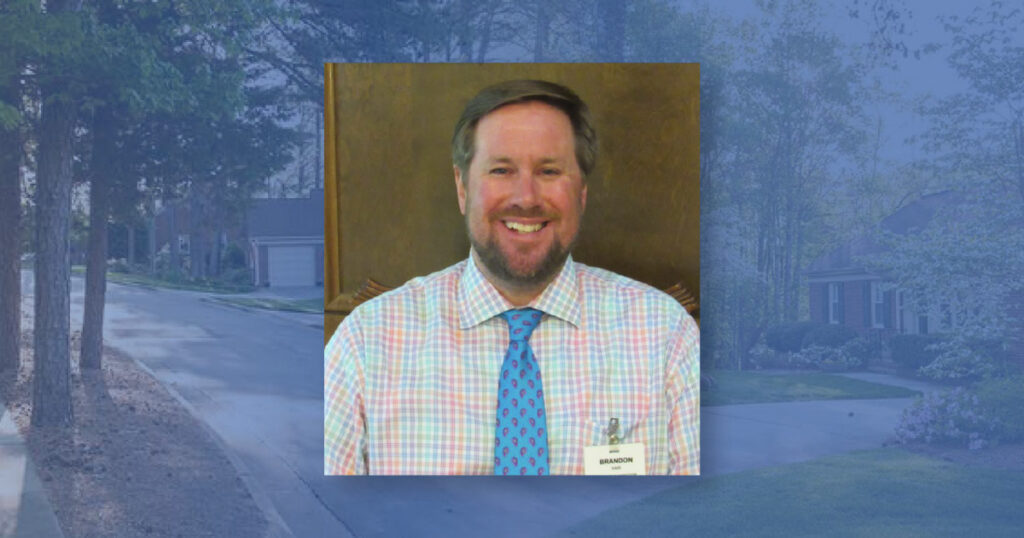 Have you ever wondered what percentage of people 55 or older have given any thought to how they will live independently should they ever need assistance? The question may be an unexpected one, yet residents of a CCRC (Continuing Care Retirement Community) like Springmoor are almost certain to have considered it.
I recently read a study on the topic of seniors living independently that I found very interesting. Researchers interviewed people who were 55 or older. Of the 1,000 people interviewed, only 28% said they had thought about long-term care.
However, 68% of the 1,000 interviewees believed they would need help to continue living independently. Therefore, the numbers tell us that most people 55 and older know they will need help eventually but have not made it a priority to talk about it or plan for it.
When meeting with new residents, I usually ask them why they decided to move to Springmoor. About 85%–90% of the time, they mention the "safety net" of our Stewart Health Center being available when needed—and not wanting to burden their adult children with their care.
I always think what a responsible decision this was to make for themselves and their children. Believe it or not, my wife and I have already talked about this subject, and we plan to make Springmoor home one day.
Springmoor's homecare services are a primary reason our residents live independently for so many years. We started implementing our homecare model more than 12 years ago. During these 12 years, we have served many residents and allowed them to continue living independently. Recently, we had a formal survey of our homecare department, and I'd like to share the results.
Similarly to the Stewart Health Center, Springmoor Homecare has a license to operate. The Health Center is a licensed area that state employees survey regularly to ensure we are following all required state policies and procedures. Our homecare license is no different, and I am more than excited to share that we passed with flying colors!
Our success speaks volumes about past employees who initiated our homecare effort, such as Alice Carter and Joyce Eisele, who recently retired. Laura Castle is now coordinating Springmoor Homecare Services, and she is doing a fantastic job.
Of course, we must express our deepest gratitude to all the aides who have served hundreds and hundreds of residents over the years by providing exceptional care. The surveyor for the state commented on how well each resident was cared for. She also said Springmoor's reputation speaks for itself and that she got a favorable impression of all staff and residents during her visit.
After becoming aware of the statistics I mentioned at the beginning of this article, I felt this was the perfect time to spread the word about this successful program. I am hopeful current residents will feel even more confident regarding our homecare program and will reach out to us if they need homecare services for themselves or a spouse. Our staff is also happy to provide detailed information about these services to prospective residents.
Thank you to all of our current residents for the awesome responsibility you give us each day to support you as you live your best life. I am glad each of you was among the 28% who took the time to thoroughly plan and move to a place such as Springmoor, where you can live independently for as long as possible. We will do our best to make this happen!
Plan Your Visit to Springmoor Today!
Get to know current residents before you move in. Those on our waitlist and others interested in joining our community are invited to visit Springmoor for a book club meeting, evening concert, or our Life Writing Workshop with Dr. James Clark.
You can also take advantage of a card game, exercise/aquatics class, and a variety of aspects of spiritual life at Springmoor to help ensure you're making the best choice for you. In addition to numerous weekly activities coordinated by our two chaplains, we offer resident-led Sunday School. Click here to review highlights of current events and activities open to our waitlist.
Springmoor offers seniors a variety of residence options, ranging from apartments to larger villas and homes. If you're looking for an active senior living community in Raleigh, call us at 919-848-7080 with your questions.
You can also click here to fill out a short online form to receive a free packet of information or schedule an appointment for a personalized tour with COVID safety precautions in place. Our friendly team looks forward to meeting you soon!
Are you interested in becoming part of Springmoor's exceptional team? Visit the careers page of our website to view our current job openings and apply online.