You get more at a CCRC! Like many CCRCs (Continuing Care Retirement Communities), Springmoor is an entrance fee community. Your one-time payment provides you with access to all of our services, amenities, and facilities, as well as a full continuum of healthcare.
You have guaranteed residence for life in our community located in North Raleigh, including independent living for active seniors and long-term care in the Stewart Health Center if needed. Spouses remain just a short walk apart, even if one requires short-term care, assisted living, or skilled nursing care.
Our unequaled Springmoor monthly service package gives you the peace of mind that comes from having your ongoing expenses remain consistent. Included in your service package is your maintenance-free apartment, villa, or home. We cover it all, inside and out (exclusive of your personal property).
The package covers all of the amenities that make Springmoor exceptional, from fine dining to comprehensive administrative help with your healthcare bills and claims. Also included in our monthly package are all utilities (electric, gas, water, local telephone, and cable). You'll appreciate that Spectrum TV Select is a premier cable package that features the ACC Network, ESPN, CNN, Lifetime, and many more.
You'll love saying goodbye to home maintenance, yard work, cooking, and cleaning. All are wrapped into our monthly service package. Our weekly housekeeping encompasses flat linen service. Springmoor provides you with clean bed linens or will launder your personal linens if you prefer.
With chores off your plate, you have the time and energy for all the things you enjoy doing most. To cite just one example, we take care of raking leaves and cleaning gutters, while you tend to an individual gardening plot if you like. Springmoor staff will even pre-till the soil for you.
Gardening isn't your thing? Check out a book from our library or take a walk on the paved walkways that wind through mature trees on our 43-acre campus. You can also choose from a wide menu of scheduled events, activities, and entertainment held right here at Springmoor.

Feel at ease with our around-the-clock staffed security and a 24-hour emergency call service. There is also a central smoke and fire system.
Delicious, Chef-Prepared Meals
You'll often hear Springmoor residents raving about the food. Our monthly package provides residents with one full-service meal each day in independent living and three meals a day for residents of the Supportive Living Center and Stewart Health Center. Dining Services accommodates physician-requested special diets as well.
Our Executive Chef J.P. Murcia and his team offer a wide range of healthy choices and traditional favorites. Visit our formal, restaurant-style dining room, our Garden Café (North Village), or our Bistro (South Village). As soon as coronavirus experts indicate it's safe to do so, our private dining room will re-open for special meals with your family and friends.
Pathways Wellness Center: Healthcare for the Mind, Body, and Spirit
Pathways Wellness Center is a deluxe exercise facility, spa, movie theater, and much more! It features an indoor heated saltwater lap pool, hot tub, and sauna. The facility also houses an expansive exercise room with many types of equipment.
Your monthly service package grants you full access to the Center. Select from a wide range of fitness classes including strength and cardiovascular training, Tai Chi, yoga, and line dancing. There are 45 exercise classes offered each week, as well as a personal trainer on staff who completes fitness assessments.
You can take a dip in the pool in the morning, meet friends for lunch at the Village Bistro, and then round out the day with a movie at our University Theater. The theatre is wired with the latest hearing loop technology, so even those with assistive devices will catch every line of dialogue. We'll be enjoying our theatre again as soon as safety protocols allow.
Or perhaps you'd prefer to quench your thirst at the Center's Willow Springs hospitality bar. You can even visit the hair and nail salon or get a massage!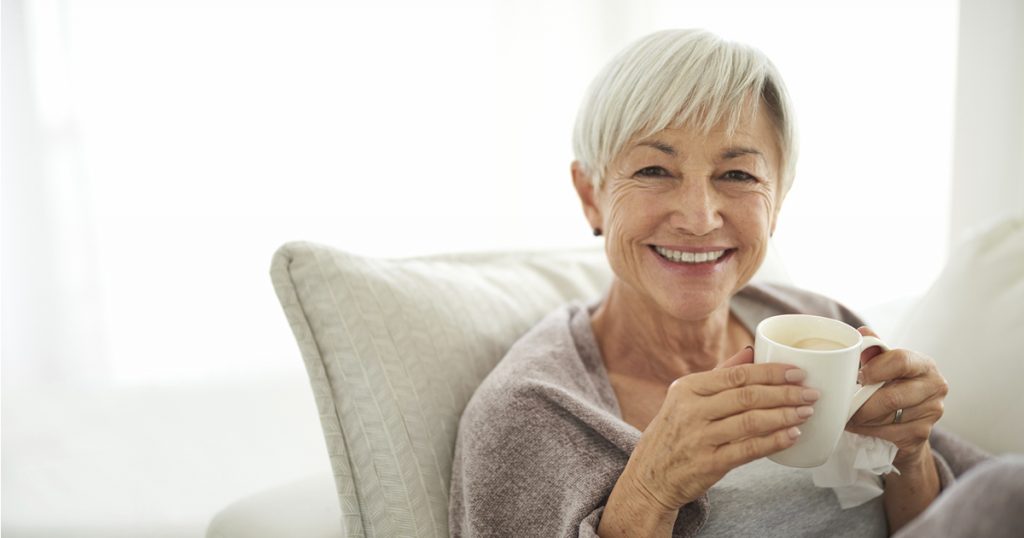 Something for Everyone
You'll take advantage of events, speakers, and musical entertainment onsite, and all are part of your monthly package. Intellectual programs range from life writing workshops to guest lectures, book clubs, discussion groups, and more.
Our calendar is packed with coffee hours, wine and cheese get-togethers, and holiday parties and celebrations. You can also explore your creative side on your own in our Meraki Arts Studio or take classes that range from fused glass artwork to painting to jewelry making.
With all the services and amenities that Springmoor offers, you may seldom need to leave our beautiful campus. We even offer on-campus volunteer opportunities.
But when you want to explore Raleigh's many areas of interest, our free scheduled transportation facilitates day trips to restaurants, shopping, museums, and activities. Golfers will be excited to know that our residents can use Wildwood Green (less than a 10-minute drive away from Springmoor).

Our two wonderful Chaplains provide spiritual services such as support groups and individual pastoral counseling. Additional offerings are weekly Vespers services, Sunday school, Bible study, and special observances of religious holidays.
Healthcare Where You Are
Our on-site medical clinics have doctors and nurses for outpatient and inpatient care. Short-term care is available to all residents for up to 90 days, and we even provide pharmacy services on campus.
Your monthly fee also covers routine medical care, including health screenings and vaccinations for flu, pneumonia, shingles, and Hepatitis B. We're proud to share that 97% of Springmoor residents had received both doses of the COVID-19 vaccine by January of 2021.
Audiologists, dentists, psychiatrists, and dermatologists can all make scheduled visits to our campus. You can also access physical, speech, and occupational therapy at Springmoor. Some services are currently suspended due to the pandemic and will resume as soon as possible.
These types of healthcare aren't part of the monthly service package, but they may be significantly less expensive to obtain at our community, due to the facilities and equipment we provide to physicians and other providers. And, you can't beat the convenience of being able to walk to your doctor's appointment!
Of course, if you'd like to continue with your current medical specialists, Springmoor provides free scheduled transportation to your doctors located in Raleigh, Durham, and Chapel Hill.
A benefit unique to our community is our healthcare administrative services. No more poring over complicated healthcare bills and forms. The staff of our Comprehensive Health Care Plan (CHCP) advocate for you and monitor your health insurance claims.
All you need to do is provide the EOBs (Explanations of Benefits) and other information you receive from your insurer to your assigned Springmoor representative, and he or she helps ensure that all bills are paid properly.
Other Convenient On-Campus Amenities Include:
-Computer room and business center.
–Convenience store.
-Recreation, craft, and hobby facilities.
-Woodworking shop.
-Billiards room.
-Post office.
-Branch bank.
-Private chapel.
-Greenhouse.
-Music and listening room.
-Card rooms.
-Multi-purpose space for entertaining and socializing.
-Use of our beautifully landscaped grounds for exercise and recreation.
-Beautifully appointed public rooms for relaxation and socializing.
-Grilling patio.
-Croquet and shuffleboard courts.
-Putting green.

Life is better at Springmoor! Our friendly team looks forward to answering your questions about Springmoor's extensive monthly service package. Call 919-848-7080 or click here for more information.