By Brandon Hair, Executive Director of Springmoor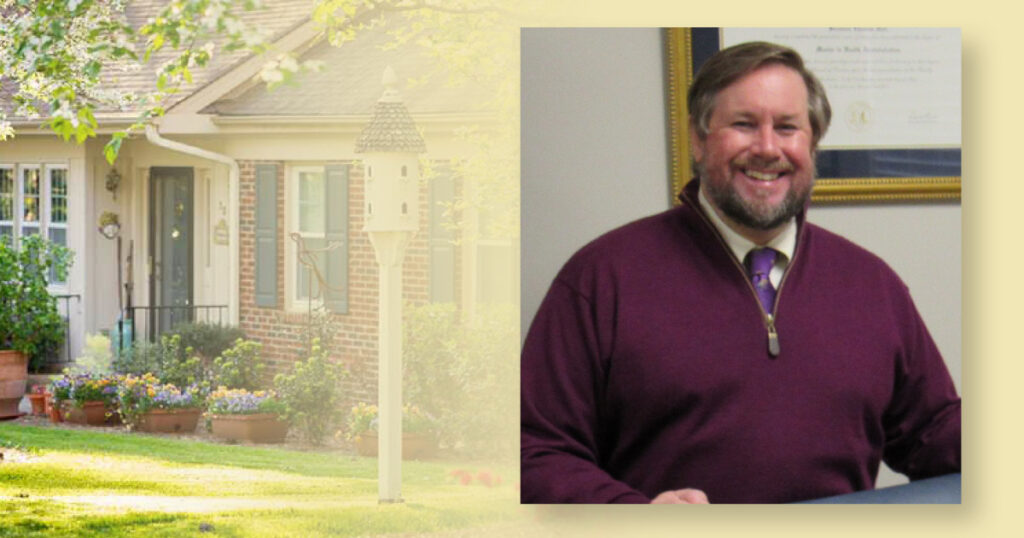 One thing I enjoy so much about my profession is keeping up with trends, studies, and general news about the retirement living industry. One of the most interesting aspects of retirement communities is that they exist at the intersection of multiple industries: food and beverage, maintenance, transportation, nursing, housekeeping, wellness, and information technology, to name a few.
As a result, professionals with a wide range of expertise converge to work toward the common goal of providing an exceptional environment for residents. One new trend I recently read about is the increase in specialty positions in retirement communities. It surprised me to learn that many other communities lack experts in specialized jobs that we have staffed for many years at Springmoor.
---
One group of researchers tracked the growth of specialty positions for more than five years. The study found the following positions in senior living communities like Springmoor:
Information Technology (IT)
Talent Manager/Recruiter
Chief of Clinical
Capital Project Manager
Growth Officer
Director of Philanthropy/Fundraising
---
Out of these six positions, Springmoor already has four: IT, Recruiter, Chief of Clinical, and Capital Project Manager. The last two specialty positions listed, Growth Officer and Director of Philanthropy/Fundraising, are not needed at our community.
A Growth Officer is unnecessary because Springmoor has already reached maximum capacity. We don't have room for additional growth in resident accommodations, and our community stays close to fully occupied at any given time.
We do, however, have the opportunity to grow our services inside of Springmoor. We can also grow outside the bounds of our campus in areas such as expanding our external homecare services.
Daniel Sekeras serves as our full-time IT Director, and we have had an in-house IT Director for more than 12 years. Among Daniel's many responsibilities is helping other staff with software and hardware issues. He also keeps all aspects of our resident portal running smoothly.
We also have a dedicated Talent Manager/Recruiter for the Stewart Heath Center, and her full-time job is to recruit and hire nurses. Rebecca Anderson fills this role and is one of the primary reasons we stay much more well-staffed than many other communities.
Our Chief of Clinical is our Medical Director, Dr. Amish Patel, and the on-campus clinic he coordinates is a unique and highly valuable aspect of life at Springmoor. In addition to our Medical Director, a second physician provides healthcare services to residents in the clinic two days per week.
Our clinic is also staffed by a nurse practitioner five days a week, a head clinic nurse five days a week, and a staff nurse seven days a week. The ability to access healthcare services right here on our campus is a great comfort and convenience to residents and their families.
Our Associate Director, Brad Dilday, also serves as our Capital Project Manager for the renovations currently underway at Stewart Health Center. Brad was originally hired to be our project manager for this construction and has since grown into a larger role while continuing to oversee the project. 
Regarding philanthropy, I consider each resident a fundraiser for Springmoor, as so many donate to our Endowment Fund each year. The resident who serves as the chairperson of the Resident Endowment Committee of our Residents Association functions somewhat like a Director of Philanthropy.
A huge part of this resident's role as chairperson is to coordinate all the fundraising activities for the year. Efforts include our annual yard sale, bingo games, holiday card sales, and the yearly Endowment Campaign.
Whenever I read a study like this one and consider our offerings at Springmoor, I'm reminded of how large our community is compared to many. A great number of people with specialized skills and unique talents work hard each day to ensure Springmoor runs smoothly. I continue to be amazed at how our community has consistently been ahead of its time.
Many other retirement communities are just now creating some of the specialty positions we have benefitted from for many years. I cannot imagine functioning without these exceptional individuals. Reading this study provided a good reminder of how lucky we all are, residents and employees alike, to be a part of Springmoor.
Springmoor is a nonprofit Continuing Care Retirement Community offering seniors a variety of residence options that range from apartments to larger villas and homes. If you're looking for an active senior living community in Raleigh, call us at 919-848-7080 with your questions.
You can also click here to fill out a short online form to receive a free packet of information or schedule an appointment for a personalized tour. Our friendly team looks forward to meeting you soon!
Are you interested in becoming part of Springmoor's exceptional team? Visit the careers page of our website to view our current job openings and apply online.