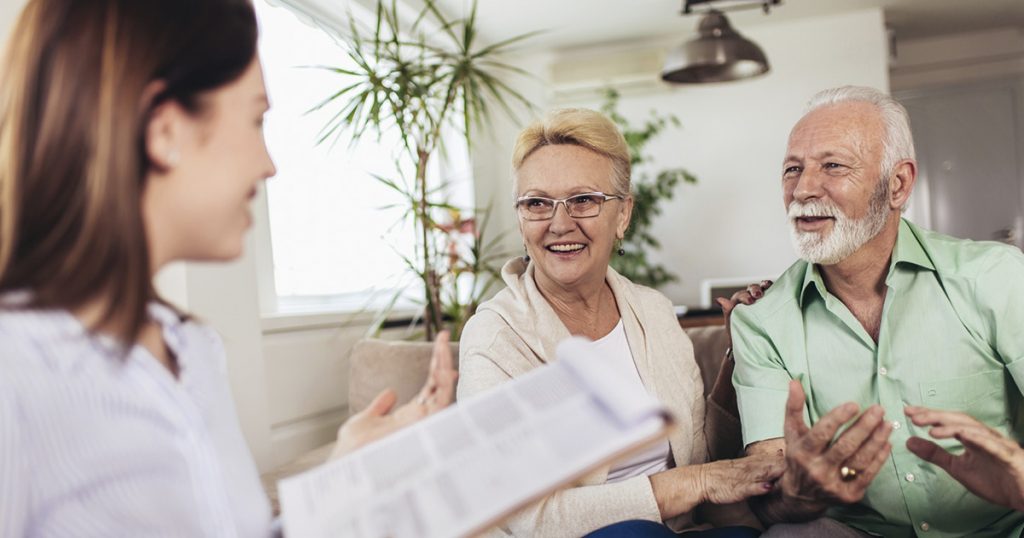 Let's take a pragmatic look at the costs of living in a CCRC (Continuing Care Retirement Community) versus the costs of staying in your house. You might be surprised to find that a CCRC, also called a Life Care Community, may cost the same or less than staying at home.
Life at a CCRC is an incredible value. You enjoy maintenance-free living and avoid all the expenses and time wasters of homeownership, like waiting for the plumber or the cable technician. You never have to worry about roof repairs—or any other maintenance to your home.
Many residents will tell you they cherish the peace of mind that accompanies life at a CCRC like Springmoor. All support services are in place if they're needed. Nurses and security are available 24 hours a day. Guaranteed access to whatever type of healthcare you may need in the future allows you to rest easy.
Residents appreciate having frequent opportunities for socializing with others. Plus, meal plans are typically part of your contract at a CCRC, so you can relax instead of cooking and scrubbing pots and pans.
Your Monthly Service Plan—Yes, That's Included!
You may be amazed at all of the services and amenities included in your monthly service package at Springmoor:
Premium cable, phone, and all utilities (gas, water, electric) are covered.

Our insurance department assists you with your healthcare bills and claims as desired.

Weekly housekeeping with flat linen service is provided by our friendly team.

Delicious, chef-prepared meals (including the choice of multiple entrees per day) are available at multiple venues on our campus.

Enjoy full access to Pathways Wellness Center, which offers a salt water pool, exercise equipment, 40+ fitness classes, a spa, hot tub, sauna, and movie theater.

Each week we offer a wide variety of events and activities to suit every taste.

If you'd rather not drive, Springmoor provides transportation to shopping and numerous fun events and cultural activities in Raleigh and beyond.

Medical transportation is provided if needed.

And much more!
Your Time Is Priceless—And so Is Being Surrounded by Friends
If one partner of a couple does more of the housework and cooking, when does he or she get to retire from these responsibilities? At a CCRC, your time spent cleaning house, shopping for groceries and supplies, preparing meals, and doing laundry is greatly reduced.
It's easy and convenient to connect with other people. Springmoor residents frequently comment that our community feels like a family. You're sure to find numerous neighbors with common interests.
CCRCs typically address the diverse spiritual needs of residents as well, though Springmoor is somewhat unusual in having not one, but TWO wonderful chaplains on staff. We offer weekly Vespers, weekly Holy Communion and Mass (led by a resident who is a Catholic priest), and frequent visits by spiritual leaders such as rabbis and pastors from the broader community. You can also take advantage of book studies, support groups, and discussion groups led by our chaplains.
The Importance of Planning Ahead for Retirement Living
Springmoor receives many calls each week from adult children who say things like, "Mom has just been diagnosed with Alzheimer's disease" or "Dad fell and Mom can't care for him." Unfortunately, if their mom or dad is not on our waitlist, we have to tell them that we're unable to accommodate them. Springmoor stays 100% reserved and occupied.
When you plan ahead by getting on our waitlist, you're prepared if a health crisis occurs. No one is scrambling at the last minute to try to find care.
Do You Think Living in a CCRC Would Be Too Expensive?
What would you say if we told you it may actually be less expensive than staying in your own home? Moving to a retirement community can actually save money when you compare it to the costs of continuing to live in your home. You pay no property tax on a residence, no maintenance/repair costs, and nothing for services as diverse as landscaping and housekeeping.
Especially if you own an older home, you're more likely to have more, and more expensive, repairs to make as the years go by. When you make the move to a community like Springmoor, you can get rid of your lawnmower and 40-foot ladder. Rest easy during a storm knowing that if a tree goes down, our maintenance and grounds team will handle it.
You also skip the cost of home insurance and homeowner association dues at a CCRC. Of course, you can forget about scheduling and paying for someone to cut the grass or service the pool. Tear up those utility bills and cross most bill paying off your "to do" list.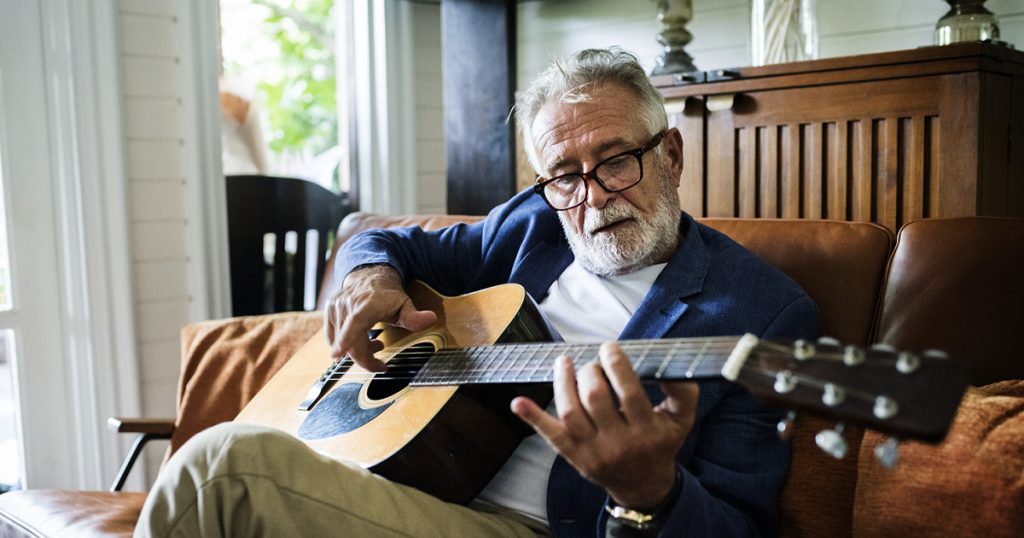 How Do People Pay for a CCRC?
Most people use a portion of the sale of their house to pay the entrance fee. Springmoor is a nonprofit retirement community. We are financially stable, and we also have an endowment fund to support any resident who depletes their private funds through no fault of their own.
There are five primary types of retirement living contracts. Springmoor offers a Type B Modified contract that guarantees you access to life-long care, regardless of your future needs. We have an entry fee that covers some future health care costs.
As your needs change, there are many support services in place such as Springmoor Home Care Agency that provides in-home assistance for a small hourly fee. Assisted living, memory care, and skilled nursing care are also available should the need arise. If you have long-term care insurance, this will help cover a portion of these costs.
You may be concerned about the possibility of rising fees. "Springmoor's increase in monthly fees generally tracks the increase in the overall cost of living," says Beth Holden, Springmoor's Director of Sales and Marketing. "You can visit the North Carolina Department of Insurance website to view our disclosure statement that indicates an average 3.5% increase per year."
What Are Some of the Possible Disadvantages to Continuing to Live in Your House?
Especially in today's hot real estate market, you risk leaving home equity on the table. In addition, property taxes are on the rise. Conversely, you may enjoy the tax benefits of healthcare deductions when you choose a CCRC. You'll want to consult with your accountant and other financial advisors about your specific situation.
Healthcare costs—as well as the state of our health—are unpredictable. When you live in a CCRC, you have the security of the guarantee of care for life, regardless of what the future holds.
Our friendly team is eager to answer your questions about Springmoor. If you're interested in learning more about all that our Continuing Care Retirement Community (CCRC) has to offer, simply click here or call 919-848-7080 today to schedule your COVID-careful personalized tour. We look forward to connecting with you soon!