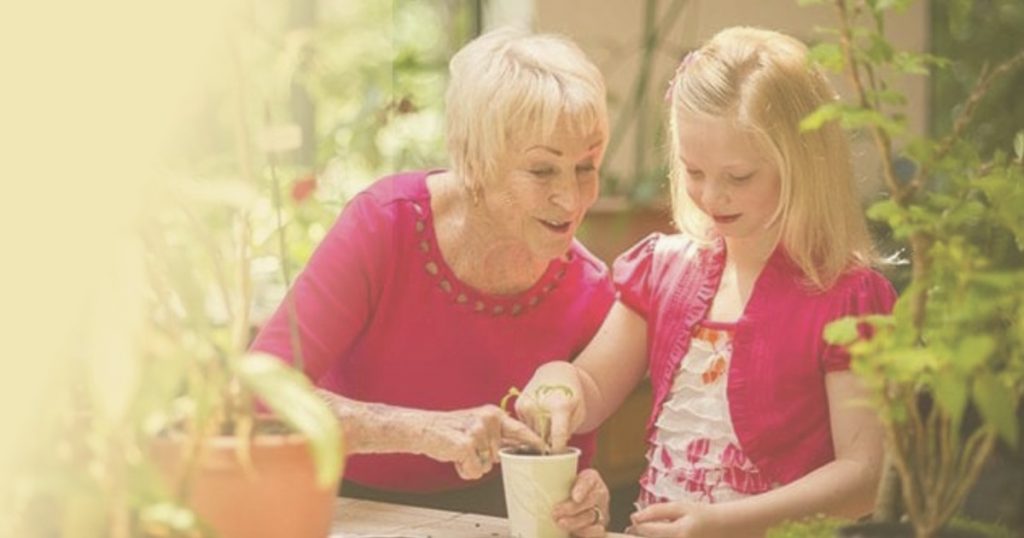 If you're like most of us, you use online reviews to assist you with purchasing decisions from small to large. It's hard to beat the convenience of accessing a company's hours, reviews, and contact information all in one place.
In fact, research indicates that about 90% of people check out online reviews before making a buying decision regarding a product or service. Google My Business is the most popular online review platform, with 57% of consumers reading reviews there.
More than half of consumers read at least four reviews of a business before making a buying decision regarding a product. Further, research indicates that approximately 85% of people trust online reviews as much as they do a personal recommendation. Are you one of them?
When making a decision about something as important as retirement living, it makes sense to find out how other people who are familiar with a community feel about it and what they're saying online. We're proud to report that Springmoor has 100 Google reviews as of this writing in July 2021 with a rating of 4.4 out of 5.0.
Below is a small sampling of the Google reviews Springmoor has received.
All comments are included in their entirety and without any changes or editorial corrections.
"Best care and facilities I've seen in Wake and Durham Counties" —Eric Matal
"My parents live here and it's lovely" —Martha Hornthal
"The staff is so kind to everyone and they are fun to be with. My grandpa lives there and he loves it. The fact that the residents all are friends is amazing. It brings great comfort to my parents he is well taken care of." —Ashley Haakenson
"Everyone is happy, friendly and always helpful." —Susan Williams
"I have a grandparent who is living here and I've come to visit several times. Every time I've visited they've only had positive things to say about the staff and community, and from what I've seen, I'd say they're very good at what they do." —Andrew Wood
"My grandparents love it here! We go out for lunch at their restaurants and it's always a good experience. Also their management is well run and any complaints are met in good time." —Alli Burnett
"That's the best workplace" —Daisy Colon
"Very tenured and caring staff. The residents receive compassionate and caring attention." —E Yeti
"My Great Grandparents live at Springmoor and they love it there, and I love to visit them there!" —Katie Barger
"Great place to work" —Piie White
"Lovely with very nice people" —Elizabeth G Murray
"Remarkable staff and welcoming environment" —John Ogidi
---
You'll notice some common themes in these positive reviews:
Our staff can't be beat! We train and support our team members, and you'll often hear staff and residents alike describing our community as "like a family." Many of our staff members have worked at Springmoor for 28 years or more.
The culture, facilities, and wide range of organized activities at Springmoor facilitate strong bonds between residents, as well as between residents and staff. When you live on our campus, you're surrounded by caring neighbors, some of whom are sure to share your interests.
Everything you need is right here on campus: healthy, delicious food from our Dining Services Department; 40+ aquatics and fitness classes at our Pathways Wellness Center; a plethora of enriching activities to suit every taste, and so much more!
Residents love living here! Hear from them in their own words by checking out this blog post. Many residents emphasize the benefits of choosing a Continuing Care Retirement Community (CCRC) over a 55+ community.
---
If you'd like to read any of our reviews in their original form, simply Google "Springmoor Life Care Retirement Community." Depending on the type of device you're using (tablet, smartphone, or computer), you should see our star rating and a link or button to access reviews on the right side of your screen, or by scrolling down slightly.
If you're familiar with our community, we'd love your feedback as well! Leaving your own star rating and writing a review are easy once you know the ropes. Because the instructions vary depending on the type of device you're using and whether you have a Google account, it's best to Google the latest steps if you're not already familiar with the process.
To experience firsthand what makes our active senior living community exceptional, click here to request a personal tour or call us today at 919-848-7080. With 99% of our residents and more than 70% of our staff fully vaccinated, those on our waitlist are once again welcome to participate in on-campus activities like bridge groups and fitness classes at our Pathways Wellness Center. Call 919-848-7080 for details. We look forward to seeing you soon!