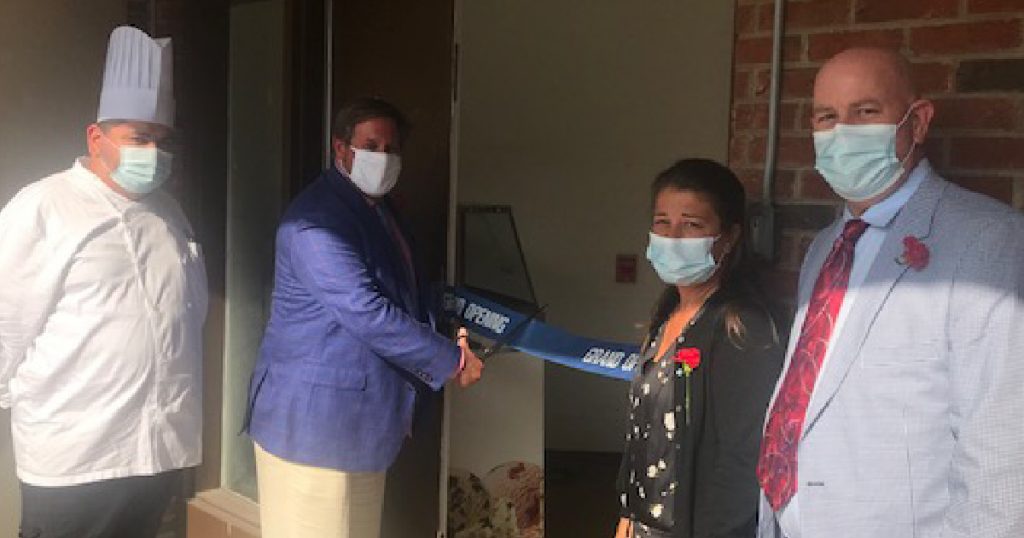 When the coronavirus first descended on North Carolina in March, the community went into lockdown. Staff dealt with the most urgent concerns first: protecting residents and staff from the virus, delivering healthy meals, and providing essential supplies.
Initially, activities were very limited for everyone's safety. Staff distributed fitness equipment such as small dumbbells for home use, as well as puzzles and art supplies. With six months of the pandemic now behind us, many Springmoor amenities and activities are just as easy to access as they were before COVID-19.
"There's a lot of misconception that residents have been sequestered in their residences since the coronavirus struck," says Beth Holden, Director of Sales and Marketing. "There are some retirement communities that are operating this way, but not Springmoor."
Beth stresses that all activities are conducted in accordance with state guidelines and CDC recommendations. "With safety measures in place, we've been providing a wide variety of fun and enriching ways to stay active and connected throughout the pandemic," she says.
Enjoying Life's Simple Pleasures
In addition to reinstating Coffee Time with appropriate social distancing measures in place, Springmoor now offers two clean rooms where residents can visit with family who live outside of the community. Residents or a family member can make a reservation for an hour-long visit in the North Village Lobby or South Village Gathering Room. Rooms are carefully sanitized between each visit.
Springmoor's hair salon was initially closed in accordance with the state's safety guidelines. As soon as North Carolina went into Phase 2, we were able to reopen the salon to independent and supportive living residents. Four people including the stylist can be in the salon at one time, and residents can make an appointment for all standard services, including manicures and pedicures.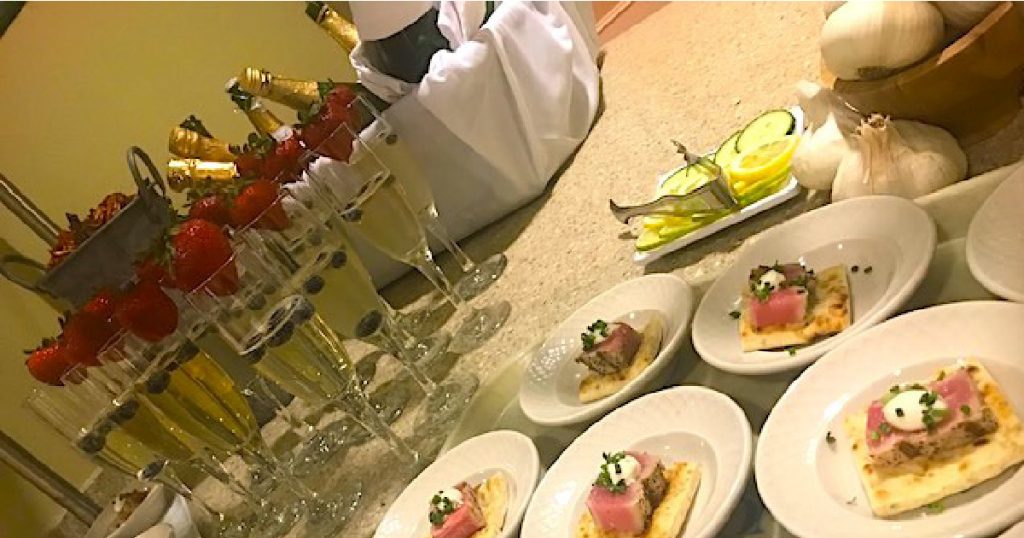 Eating Well to Live Well
At Springmoor, we place tremendous emphasis on providing healthy, delicious meals. We're pleased to announce that the Food Services Department is now operating in a fully upgraded kitchen (our kitchen renovation project began immediately before the pandemic began in North Carolina).
Our dining room is open at 50% capacity, and residents are once again enjoying the use of tablecloths, as well as real plates and silverware. In accordance with state guidelines, four residents are able to sit at one table, with each table placed six feet away from all the others. If residents are more comfortable sitting sit six feet apart from the other three people at their table, our staff places two dining tables together to accommodate this.
Residents place their order with staff regarding the salad bar items they'd like, since safety guidelines continue to prohibit us from making this meal option self-service. In addition to a wide variety of fresh fruits and veggies, residents can choose to add salmon and chicken salad.
Virtual cooking classes offer a fun way to prepare meals in your residence while enjoying fellowship with other members of the Springmoor community. Our dietician, Joanna Bell, RD, leads these Zoom calls, which guide residents through making dishes like Indian cabbage stir-fry.
Focusing on Everything We're Able To Enjoy, Despite the Pandemic
"Our staff works as a team to help our residents live their best life, despite the virus," explains Leah Willis, Pathways/Resident Life Director. "The Pathways model supports holistic wellness, and our activities are designed to nurture mind, body, and spirit."
Springmoor truly offers something for everyone, regardless of your interests. If you're passionate about visual art, you can reserve a time at Meraki Arts Studio to work on an individual project like painting, stained glass, or jewelry making. Music lovers are enjoying multiple opportunities for virtual performances by Fred Moyer, world-renowned pianist, and our very own Cary Corley, the Stewart Health Center Administrator.
For the academically inclined, the Osher Lifelong Learning Institute (OLLI) program at NC State offers a wide variety of remote learning options. Dr. Jim Clark, a retired NCSU professor, is once again offering a life writing workshop on the Springmoor campus, with social distancing guidelines being observed. Participating residents are keeping a journal regarding their COVID-19 experiences to share with their families.
Giving Back and Nurturing Body and Spirit During Challenging Times
There's never a lack of meaningful activities to participate in at Springmoor, regardless of the pandemic. Residents are coordinating the campus postal system, in addition to pre-coronavirus volunteer efforts such as running our library and convenience store.
We're excited to share that the gym equipment in our Wellness Center will soon be available to residents again, with cleaning and safety protocols in place. "Members of the community are enjoying 51 different land and aqua classes each week," says Kari Richie, Fitness Director.
In addition to a weekly Vespers service, our chaplains are offering Bible study, as well as prayer groups, discussion groups, and individual spiritual counseling. These activities are conducted both virtually and in-person with safety measures such as wearing masks being observed.
The members of our friendly team would welcome the opportunity to answer your questions about Springmoor. Contact us today at 919-848-7080 or click here for more information.