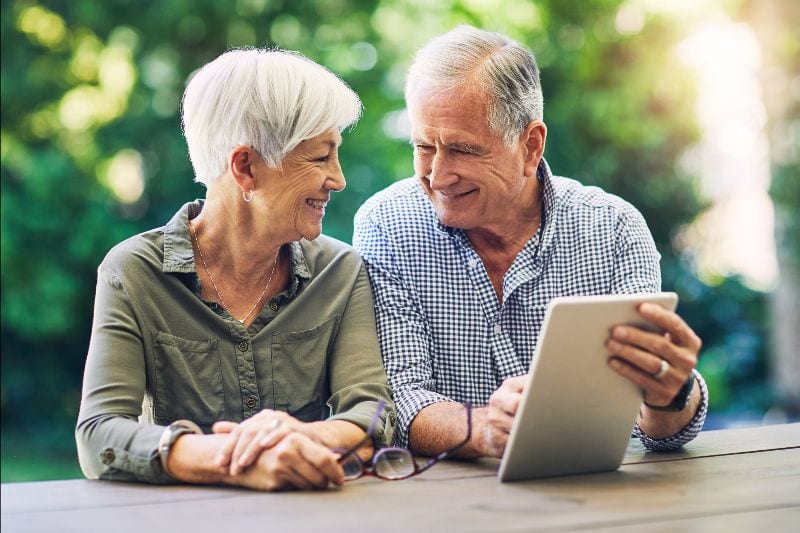 At Springmoor, we always strive to improve the lives of the residents. Through amenities and services, we attempt to create an environment where everything is convenient, so that they can continue to live their vibrant lives. As time moves on, we continue to innovate and progress with these offerings – never becoming complacent, always pushing forward. In this spirit, one of the newest amenities we have introduced is the Pathways Portal, a website/app that is tailor-made to help residents connect and stay informed about community news.
What Is the Pathways Portal?
In the words of Daniel Sekeras, Director of IT at Springmoor, "The portal is essentially a resource for the residents that allows them to interact with employees, keep up with current events here at the community, see announcements, check their dining menus, plan outings and view documents and newsletters."
In one centralized location, you can stay up to date on all community happenings. And, as Daniel mentioned, this information covers a very broad range of topics! Do you want to see the menu for today's dining? No problem. Do you want to see what events are happening that week? It's easy. Do you want to stay updated on the coronavirus? You can read the Executive Director's memo at the click of a button!
And if you're skeptical about learning a new piece of technology, we're here to help! We can walk you through every step. "The portal isn't mandatory," Daniel explained, "but if residents decide to sign up, I'll get them set up."
What's more, Springmoor has been regularly hosting training sessions for the portal. Daniel shared, "We have had two training sessions this month. We go over everything about the portal including how to sign in and what each section does." Springmoor also offers a photo day for all residents interested in having a "profile picture," which is also optional.
Connecting the campus
The advantages of the portal go far beyond just providing announcements and community updates. The portal is also designed to further connect the residents with each other and the staff.
According to Daniel, "The portal also lets residents find other residents and compare their likes and dislikes." From your favorite activities, to your favorite dining, to your faith, you can connect with your neighbors and find new friends.
This social aspect also extends to the event calendar. Daniel explained, "Residents can sort the events calendar by criteria that they select, and they can also register for the events and check to see who else is going." It is easier than ever to gauge your own interest in an event or to find like-minded people to join you for an activity.
The portal even allows residents to more conveniently interact with the staff. Not only can you contact the staff directly, but also you can leave feedback and suggestions. It is easier than ever to communicate with all parts of the community. If you have a question or a request, the portal lets you talk to the Springmoor team. If you want to connect with another resident, everything is at your fingertips.
A labor of love
Setting up the Pathways portal certainly wasn't easy. But seeing the way it has positively impacted the community makes it all worth it. "The whole thing is awesome," Daniel shared, "I enjoy updating it and playing around in it. And as time progresses, technology will become more and more predominant. The portal is a way to keep up with it that isn't overbearing."
Daniel's next goal is to combine the information on the portal with the digital signage around the community. Daniel and the rest of the IT team will keep working to improve life at Springmoor – keeping things easy, fun and forward-thinking. If you're interested in learning more about what Springmoor has to offer, call 951-651-4844 or click here for a free information packet!