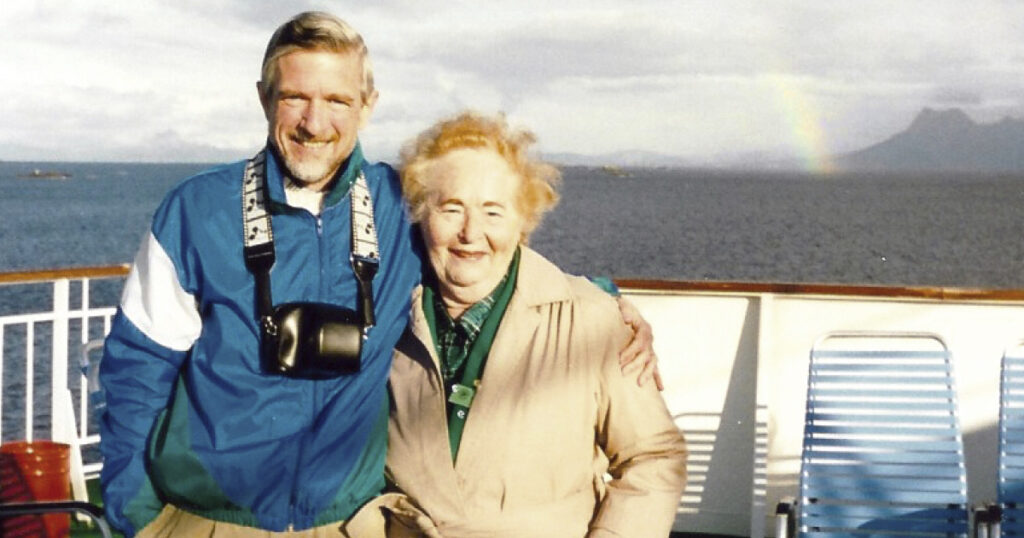 Residents Lynis Dohm and Tom Zimmerman have a lot in common in addition to choosing to move to Springmoor. They're both married to a lovely woman named Carol, they've enjoyed illustrious careers in the sciences, and they've continued to work after retiring.
Moving to a senior living community doesn't mean you have to give up the things you're most passionate about. Our staff provides chef-prepared meals, home repairs and maintenance, and much more. We offer an onsite medical clinic and can even assist you with your insurance claims. You have more time and energy to pursue your hobbies and interests, spend time with friends and family, and be active in your career.
Tom and Carol Zimmerman have called Springmoor home since the fall of 2020. Before they moved in, they had a beautiful home in a wonderful neighborhood, but their block was deserted on weekdays when everyone was at work. Carol was feeling socially isolated, and moving to Springmoor changed all that. (Read about the Dohms' path to Springmoor in Part II of this blog.)
"It was much more comfortable for me to continue working after moving here, because Carol was surrounded by new friends and activities she could enjoy while I was away at work," says Tom. "Carol retired about 10 years ago."
Until March 2023, Tom worked at Grifols Therapeutics LLC on protein therapeutics. His research career began in 1971 at Burroughs Wellcome Co., where he worked on infectious diseases, in what has now become part of global biopharma company GlaxoSmithKline.
Before relocating to the Triangle area to take the position with Burroughs Wellcome, Tom majored in chemistry and completed a PhD in biochemistry, as well as two years of post-doctoral training.
Burroughs Wellcome developed small molecule drugs and focused on antiviral and antibacterial medications. Tom's emphasis was on discovering, developing, and testing new antiviral agents.
"Initially, my focus was on developing drugs to address the herpes virus," Tom says. "We then shifted to drugs to treat AIDS. The work was fast moving, and the progress was incredible to see."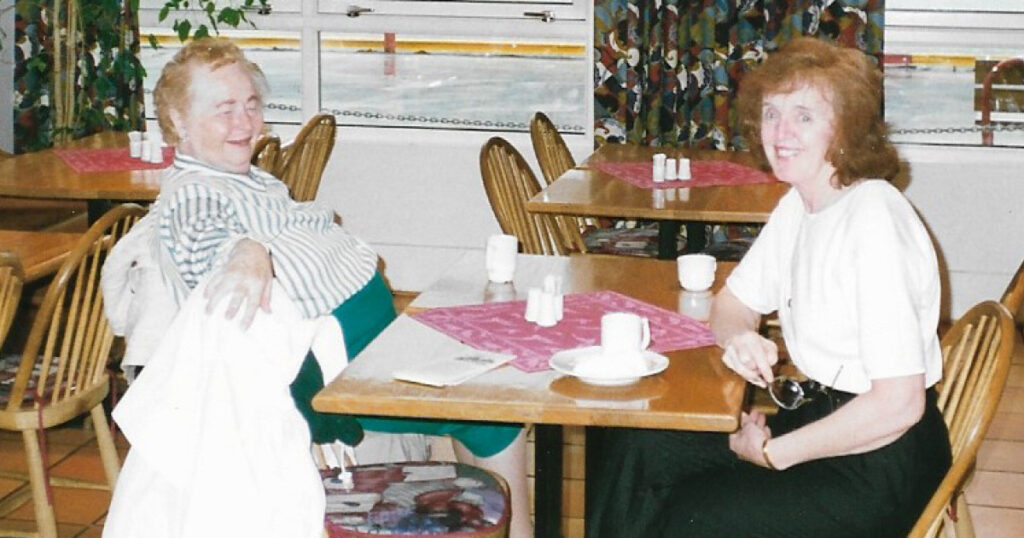 The woman at Burroughs-Wellcome who hired Tom was his mentor for many years. Her name was Dr. Gertrude "Trudy" Elion, and she won the Nobel Prize for Physiology or Medicine. When she and Tom were invited to speak at a scientific conference sponsored by the Norwegian government in 1994, Carol accompanied them.
"The opportunity to work with Trudy was one of the highlights of my career," he says. "She pushed me in directions I wouldn't have gone on my own. She gave me encouragement and the freedom to pursue the ideas I was most interested in."
Trudy oversaw Tom's research, gave him advice, and got him involved in activities he might not have sought out on his own. "She encouraged me to work as a member of a grant review committee of the American Cancer Society (ACS)," Tom explains. "ACS reviewed grant proposals twice a year and awarded funding for cancer research. It was a great experience being part of this process."
When Glaxo took over Burroughs Wellcome in 1995, Tom and 50% of the research and development (R&D) team were laid off. He was hired by Bayer Corporation and shifted his efforts to the development of protein drugs. The company is now called Grifols Therapeutics, LLC, and Tom continued to focus on R&D for these types of medications until recently.
He has now obtained an LLC and is planning to do consulting work in his field. "I hope to land contracts to provide expertise to companies working on protein drug development," Tom says. "I'm still working because I feel fortunate to have received so much training. It seems like a waste not to continue applying it."
Tom says he gets bored if he has too much leisure time. "I enjoy the stimulation of thinking about something and trying to solve problems. And, the pay is nice too. I like to donate as much as I can to about a dozen local Raleigh charities that strive to help people obtain housing and job training so that they become self-sufficient."
Research indicates that volunteering or working part-time is associated with better overall health. Tom comments that, for him, having a work routine is a positive. "It has helped me keep up my regular activities and commitment to exercising," he says. Primarily, he walks, lifts weights, and rides a stationary bike at the Pathways Wellness Center.
He adds that there are many exercise classes available at the community, and Carol has participated in these. She has also benefited from PT (physical therapy) services that are conveniently located on the grounds. "These activities and classes have really helped her gain strength and stamina," Tom says.
Tom notes that many residents do volunteer work right here on the Springmoor campus. Volunteers staff the library and convenience store. They visit residents who live in Stewart Health Center and serve on the 19 committees of the Residents Association. "There are many opportunities to give back, in addition to all of the recreational activities," he says.
Tom is originally from metro New Jersey, and Carol is from Long Island. He moved to the Raleigh area in 1971 for his first professional job at Burroughs Wellcome and has been here ever since. Carol came to North Carolina from Illinois at about the same time.
They heard about Springmoor when Carol was working with Hospice of Wake County, now Transitions LifeCare. Before moving in, they lived only about a mile from the community.
When they started thinking about moving to a retirement community, they created a list of about six facilities in the Raleigh area. They thought Springmoor was the best fit and put their names on the waitlist.
The couple considered only CCRCs (Continuing Care Retirement Communities). "This was essential," says Tom. "We had two main motivations: We don't want to be a burden on our children. And, presumably, one of us will die before the other. Springmoor is a nice environment for the survivor. You're not isolated in a house somewhere."
The couple is lucky to have relatives close by. Tom's son and daughter live near Springmoor, as does one of Carol's six children. Carol has 10 grandchildren, and Tom has three.
Springmoor offers multiple opportunities to hear live music each month, and the couple has fun attending concerts together. They've enjoyed meeting many other interesting Springmoor residents from various backgrounds. "We like getting together with others for concerts and eating dinner with people every day," says Tom. "A lot of the people here had STEM-related careers," he adds.
Two of the other Springmoor residents with careers in STEM (Science, Technology, Engineering, and Math) are Lynis and Carol Dohm. Part II of this blog with their story will be live soon!
As a CCRC, Springmoor offers seniors a variety of residence options, ranging from apartments to larger villas and homes. If you're looking for an active senior living community in Raleigh, we'd welcome the opportunity to answer your questions. Please call us at 919-848-7080.
Or, you can click here to fill out a short online form to receive a free packet of information or schedule an appointment for a personalized tour. We look forward to meeting you soon!