If you don't already live close to your adult kids and grandkids, you may find this becomes increasingly important to you as the years pass. You know a move is in your future, but what will your new home look like?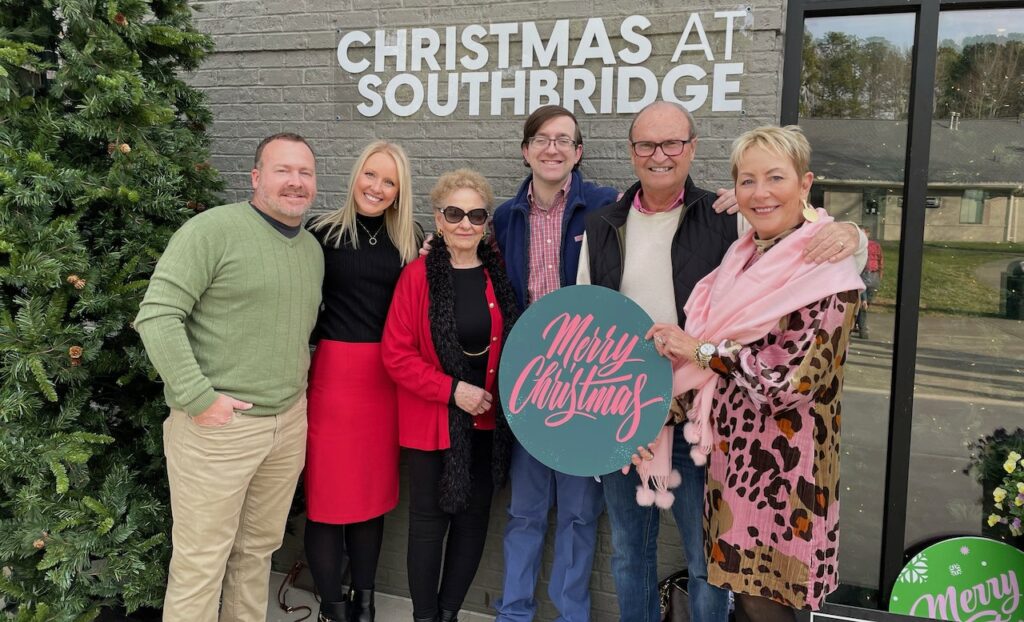 If you've Googled "senior living options," you may have felt overwhelmed at the wide range of possibilities. Types of independent living include aging in place, 55+ retirement communities, and CCRCs. Less commonly, some seniors live with adult kids or grandchildren, share a home with people who aren't relatives, or create a senior cohousing community.
There is no "one size fits all" when it comes to retirement, and it takes effort and planning to secure the best match for you. You don't have to do it alone. More often than not, adult children play a role in the process. Older grandchildren can also lend a hand and are typically adept at helping with online searches for housing and related needs.
In this blog, we provide some tips as you evaluate the various alternatives. We also share the story of one Springmoor resident, Glennis Hill, and how her three adult children assisted her with moving across the country.
See Part I of this blog for Tips 1–3 and Lib and Daniel Raiford's story.
Tip 4: Make a plan while you're still relatively young and can enjoy all that a retirement community has to offer. Review highlights of our current events for a sampling. The amenities and activities we offer on an ongoing basis may make you feel like you're on a permanent vacation. At Springmoor, you'll often hear residents say, "I wish I'd moved in sooner."
You should also be aware that communities like Springmoor typically have a waitlist. The average wait for a residence in our community is currently one to three years. It's important to get your name on the list in advance so that we can accommodate you when you're ready.
Tip 5: Both you and your adult kids should try to be as realistic as possible regarding how much time and energy they could devote to supporting you regularly if your health declines. Careers and kids of their own may already be placing overwhelming demands on their time and energy.
Especially if adult kids and grandkids don't live close by, is it realistic for them to travel to visit you frequently? What would be best for you and your family if you need assistance on a daily or weekly basis?
Tip 6: Consult with professional advisors as needed. Before buying a new home, modifying your current home, or investing in a retirement community, ask your doctors if they have any concerns about your health or mobility. An accountant, financial advisor, and elder care lawyer may be able to provide essential information to help you make the right decision for you. Ask an expert if you have questions regarding your pension, retirement accounts, other investments, and government programs like Medicare, Medicaid, and Social Security.
Moving Across the Country to Springmoor: Glennis Hill's Path to a Retirement Community
As of this writing, Glennis Hill has lived at Springmoor for about 11 months. She relocated to Raleigh from Gardnerville, Nevada, which is near Carson City, the capital.
"It's a beautiful area," says Glennis. "We loved it there." She and her husband had retired to Nevada from Clovis, California, and they lived there for 26 years.
Their search for a retirement community began when Glennis' husband was approaching 89. "Though I'm a bit younger, the kids were concerned about us," she says. "We decided we wanted to be closer to them, and we knew we could count on them to help us sort through the options for our next steps."
With a son in California and daughters in New Jersey and North Carolina, the couple had many helping hands. Glennis and her husband had visited North Carolina often because their daughter Gloria, her husband Barry, and their son Jonathon (now in college) had moved here more than 20 years ago. Gloria and Barry began looking at communities in Raleigh for Glennis and her husband in February 2019.
Glennis says, "They checked out a lot of places, but they always came back to Springmoor because it's homier and has so many amenities. They're also so willing to work with you."
Glennis explains that Gloria and Barry visited with Beth Holden, Director of Sales & Marketing, several times. Her husband's health was declining, and they talked with Beth about having him move to Springmoor while Glennis stayed in Nevada to sell the house.
After the couple made a down payment at Springmoor, her husband became very ill. He passed away on November 7, 2019. "My husband and I were married for 60 years," says Glennis. "We had a great life together."
Glennis shares that she wasn't ready to make the move from Nevada to North Carolina after her loss. "I had to work through the way I felt," she says, "but I knew eventually I would come to Springmoor. The first time there was an opening in the community, I deferred, and then the second time I went ahead."
When Glennis moved to North Carolina in July 2021, the effects of the pandemic made working with a moving company challenging. Thankfully, Glennis' son in California was a tremendous help with the multi-step moving process.
"Kevin and his wife Kerie live in Auburn, California, and are a doctor and nurse," Glennis says. Despite having four kids and busy careers, they helped her sell her house in Nevada, pare down her possessions, and arrange professional movers for the coast-to-coast move.
After arriving in Raleigh, Glennis stayed with Gloria and Barry while waiting for a one-bedroom deluxe apartment to become available at Springmoor. "When it was my turn, Wendy in Sales and Marketing was great to work with. I wanted wallpaper and to change some other things about my new space."
When she moved into her new apartment in August 2021, her daughter Shelley and her husband Steve traveled from New Jersey to help. "Steve took off from work, and they came to Raleigh for two weeks when the movers arrived from Nevada with my belongings."
Glennis explains that all residents have a storage area at Springmoor. Steve and Shelley helped her figure out which items would be placed in her new home and which would go into storage.
"My two daughters organized and helped me decorate my apartment," she says. "They were such a great help." Glennis wanted a fresh look for this new phase of her life and says, "My apartment is really cute. It makes me happy when I come in."
Amenities and activities she particularly appreciates on campus include the library, the Life Writing Workshop, and art classes at Meraki Arts Studio. Glennis has joined the Connections Discussion group coordinated by our chaplains and also attends Southbridge Fellowship Church with her daughter Gloria.
Glennis enjoys having easy access to exercise facilities at the Pathways Wellness Center. "Chris, the personal trainer, is lovely," she says.
Fellow resident Sylvia Doles got her started playing shuffleboard and introduced her to Rose Gabbard. She has found it easy to make new friends while maintaining connections with folks in Nevada.
"I've met so many people since I moved in," Glennis says. "Everyone I've met, I like. It takes a while to settle in, of course. It's a big change in your life."
When Glennis injured her leg, she was able to go to physical therapy on campus. "I just loved everyone in PT, and we laughed a lot in spite of the injury," she says.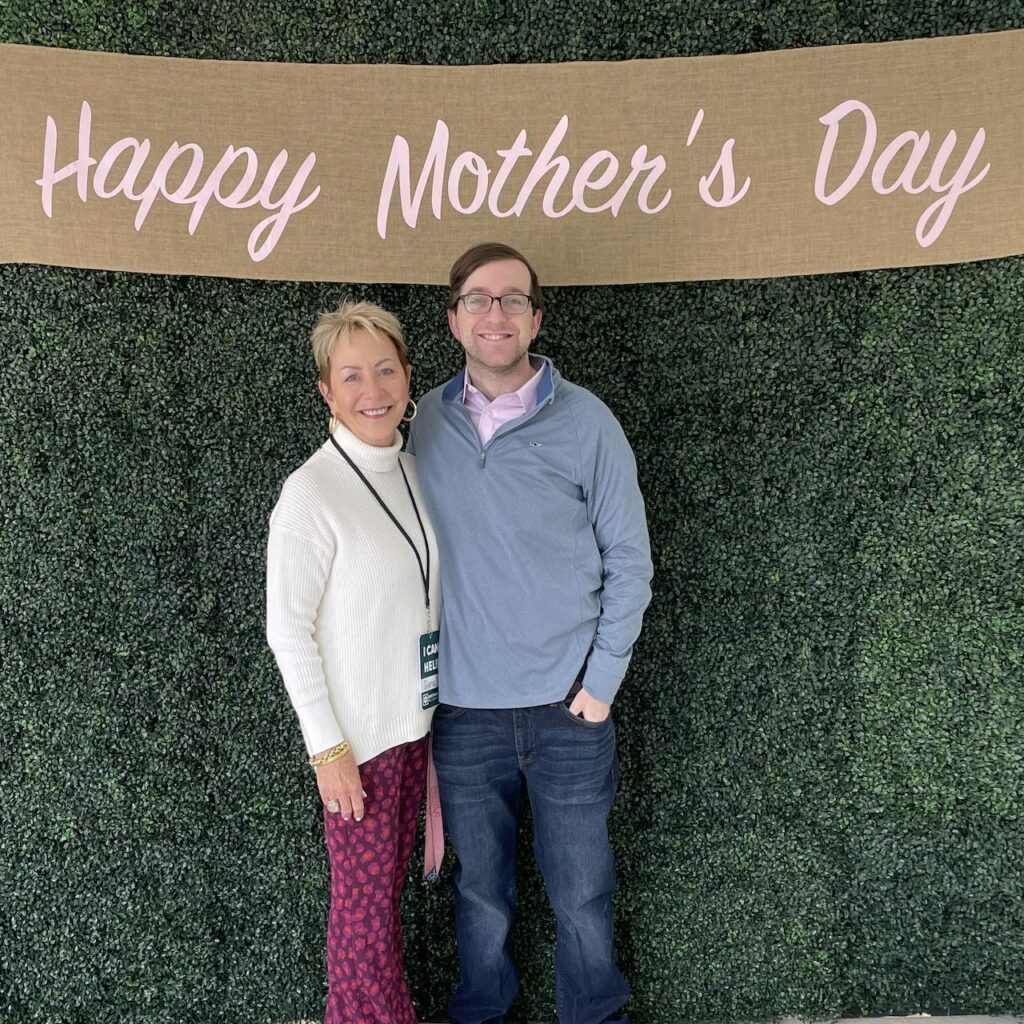 Her adult kids helped her acquire a scooter. "I was a terrible driver at first," she laughs. "I finally got my license to drive the scooter, and I think it was harder to get than a regular driver's license."
While receiving training on using the scooter, she was introduced to another resident who welcomed her and told her moving to Springmoor was the best decision she ever made.
"I was so glad she said this to me," says Glennis. "Her words eased my transition, and now I find myself saying this to other people who move in." Glennis has joined the Welcome Committee to help new residents feel comfortable.
If you'd like more information about life at a CCRC, you can click here to fill out a short online form and receive a free packet of information. Or, you can schedule an appointment for a personalized tour or give us a call today at 919-848-7080. We look forward to answering your questions!