Growing up in Michigan, Kari thought she would be an elementary school teacher or work at a gym or hospital. While in college, she completed a three-month internship at a Continuing Care Retirement Community (CCRC) in Grand Rapids. "When I started there, that was my 'aha moment,'" she says. "I instantly knew it was a perfect fit for me for my career."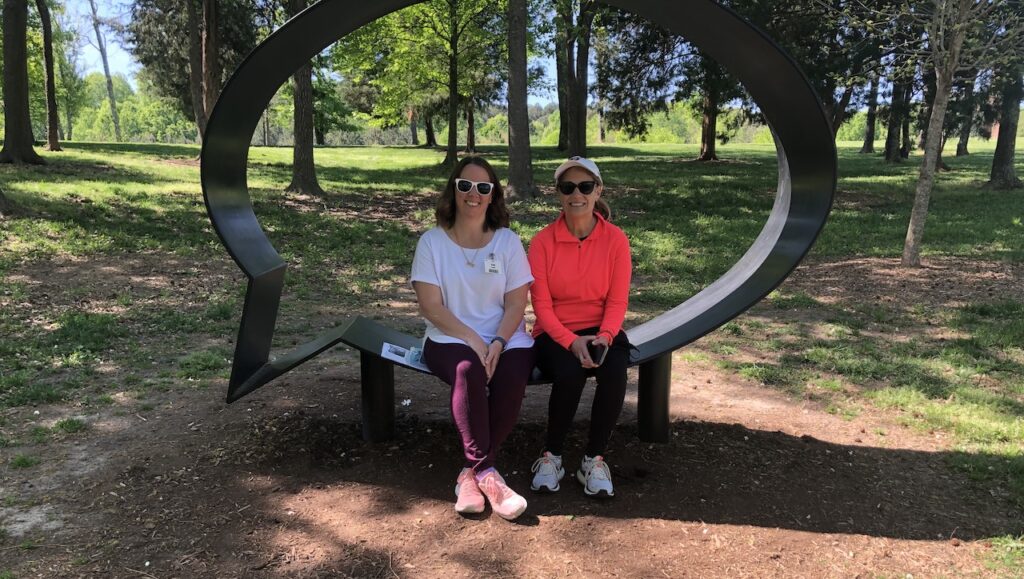 Kari's college coursework included anatomy, physiology, and kinesiology, and she earned her degree in Corporate Fitness and Wellness. After her internship, she stayed at the CCRC for eight months as the Wellness Coordinator.
She was very happy with the job but wanted to escape Michigan winters. With extended family already in the Raleigh area, she decided to move to the town of Wake Forest (located about 30 minutes from Raleigh) in 2008. In 2009, she landed her position at Springmoor.
"Building relationships with residents and other staff members are the best parts of the job," Kari says. Her passion is helping seniors have fun while they exercise and improve their health.
To maintain her certification as a group fitness instructor and personal trainer, Kari completes continuing education courses through the ACE (American Council on Exercise), the American College of Sports Medicine (ACSM), and the Athletics and Fitness Association of America (AFAA). She takes multiple classes each year on subjects like balance, fall prevention, Tai Chi, and aquatics.
Kari also takes refresher courses on all the basics. "I really enjoy all of these classes, and I'm committed to keeping up on the latest in fitness," she says.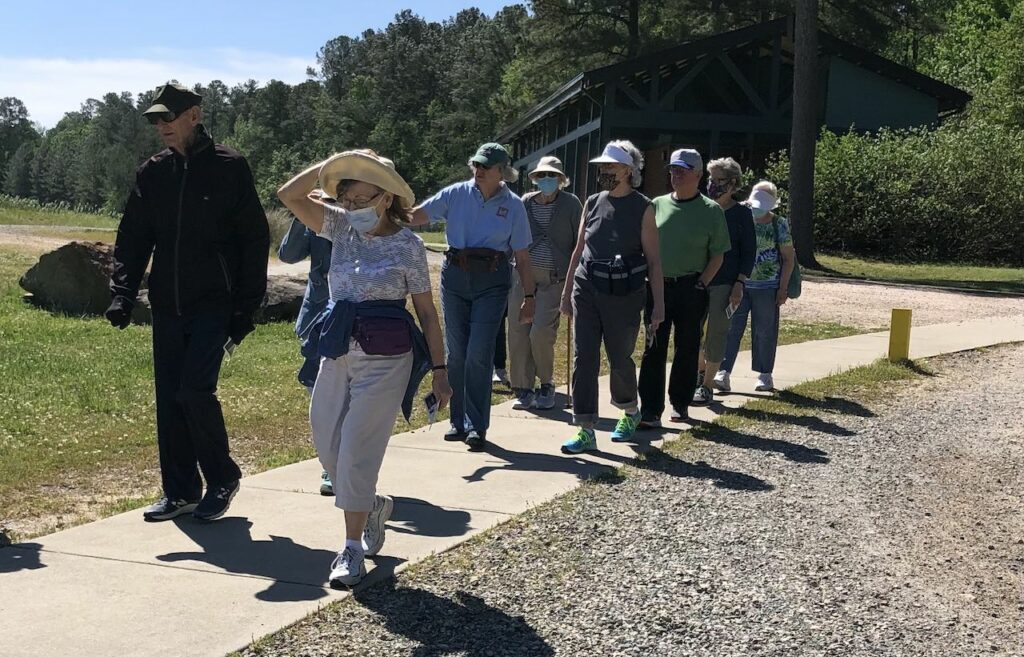 So Many Opportunities to Get Moving
Springmoor provides approximately 32 fitness classes each week, of which Kari personally teaches eight to 10. "One of my favorite parts of the job is teaching," she says. "I would never want to give this up."
"My staff is very versatile," she continues. "Instructors typically teach multiple classes. We work together as a team to make sure all options such as yoga, Tai Chi, and one-on-one personal training are covered." Kari has been delighted with the growth of all three of these specialty programs in recent years.
In addition to weekly offerings that make up the core curriculum, Kari incorporates classes like balance programs and functional strength training that run for 6–8 weeks. She's also bringing back line dancing as a class. "Residents make the choice to participate in our classes, and they're so appreciative. It's very rewarding."
Kari adds, "One of the strengths of our program at Springmoor is that we meet residents where they are. We're not expecting you to be the same person you were 20 or 30 years ago. We want you to have the best quality of life you can now and for as long as possible."
She communicates regularly with the staff of Springmoor's onsite clinic and our physical and occupational therapists. "My staff and I have the opportunity to see the residents on a day-to-day basis, and we can let other staff know about any changes in a resident's needs."
"If an active resident has a fall or injury, they recover much more quickly and easily because of all the hard work they've put in to stay fit," Kari says. "They are positioned to continue their fitness journey after physical therapy."
Another aspect of Kari's job is conducting Pathways Wellness Center orientations for those on Springmoor's waitlist, as well as for new residents and current residents who want to try aspects of the wellness program that are new to them. "Those on Springmoor's waitlist are welcome to come to any fitness class," says Kari. "The water classes are especially popular." Waitlist members can even attend class on a weekly basis and use the equipment as desired.
Getting involved in any fitness class at Springmoor is a great way to meet other residents before moving to the community. Kari loves seeing people progress from being on the waitlist to moving in. "It's a seamless transition for them because they've already made friends and know their way around campus."
Springmoor Offers a Wide Range of Wellness Services
Kari is responsible for many additional aspects of the health and fitness services we offer at Springmoor. Here are just a few examples:
–Vaccine clinics. Springmoor residents were among the first 1% globally to receive the COVID-19 vaccine, and Kari organized the efficient administration of the vaccines at multiple locations on our campus.
–Rex Mobile Mammography. Once a year, Rex visits our community with their customized RV to provide convenient services to residents.
-Parkinson's Support Group. Kari partners with the Springmoor social worker to lead this group for residents with Parkinson's and their loved ones.
-Monthly Fitness and Nutrition Club (FAN). Kari conducts this group with Joanna Bell, Springmoor's registered dietician. Residents learn together and receive support in leading a healthy lifestyle. Examples of topics covered at meetings are goal setting, vegetarian eating, and fitness/nutrition apps and devices. Recently the club watched the documentary film, Forks over Knives.
-Seminars on medical topics. Local professionals like cardiovascular and orthopedic doctors visit Springmoor to share helpful tips and sometimes provide screenings.
-Special programs. Kari schedules information sessions for residents with organizations like Magnified Life, which offers products such as computer equipment to help people with macular degeneration.
–Wear Red Day activities. Kari's team offered two special morning fitness classes and two afternoon classes in recognition of this special day.
-12 Days of Wellness Challenge. First offered during December 2021, this program was so popular that it was extended to 12 Months of Wellness! Residents set their own goals in the areas of well-being, fitness, community, and nutrition and record their progress. There is a monthly raffle for prizes for those who chart their accomplishments.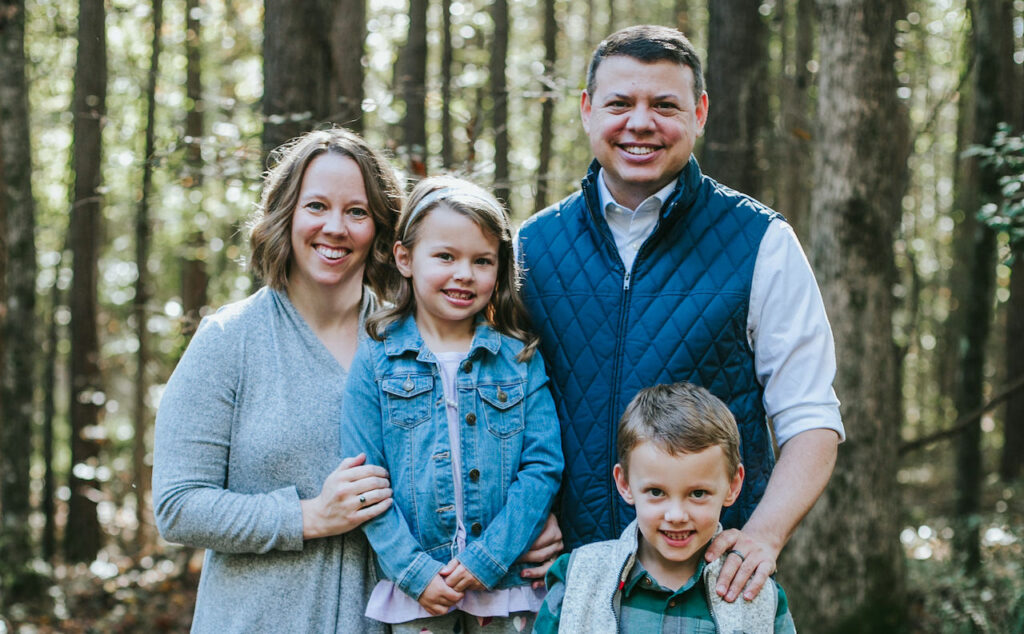 Life Outside of Work
Kari has been married to her husband Tyler for 11 years. They have an eight-year-old son, Foster, and a daughter, Kennedy, who is 6.
In her free time, Kari hikes, gardens, plays outside with her kids, and spends time with her large extended family. She also has fun taking other peoples' fitness classes.
In the fall, her family roots for their favorite football teams. Kari supports the University of Michigan Wolverines, and Tyler supports the Tennessee Volunteers.
The family attends Bay Leaf Baptist Church, where they are regular volunteers for the preschool nursery."Being involved at our church is a big part of who we are and how we were raised," Kari says.
If you're already on our waitlist, we encourage you to visit our Pathways Wellness Center to swim, take a class, or use the exercise equipment. Please call 919-848-7080 for more information.
Or, click here to request a free information package about our CCRC (Continuing Care Retirement Community). You can also schedule a personalized tour. Staff at our Wellness Center and in our Sales & Marketing Department are eager to meet you!