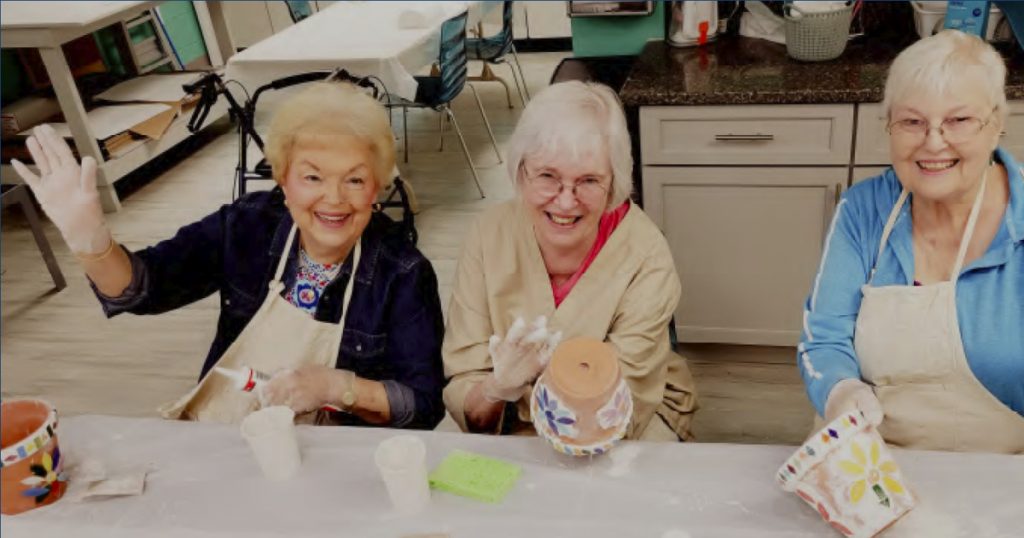 Our fall 2021 calendar of events and activities is so packed with fun options that residents have to pick and choose. No one has time to participate in everything offered! The members of our community can select from active and creative pursuits, concerts, socials, lectures on wide-ranging topics, and so much more.
Fall is a great time to get outside in Raleigh. In addition to several Fall Walks, residents enjoy our putting green, croquet, and shuffleboard. The city's extensive parks and greenways allow limitless opportunities for walking, jogging, biking, and hiking.
We're also going on outings with friends to shop, dine, catch a movie at the IMAX Theatre, and generally make the most of all that Raleigh and the surrounding area offer. People who stay active and maintain strong relationships throughout their lives tend to be happier and healthier as they age.
The Springmoor lifestyle makes it easy for residents to have a vibrant social life and connect with others. Our community is known for its welcoming spirit, and newcomers quickly find many friendly neighbors who share their interests.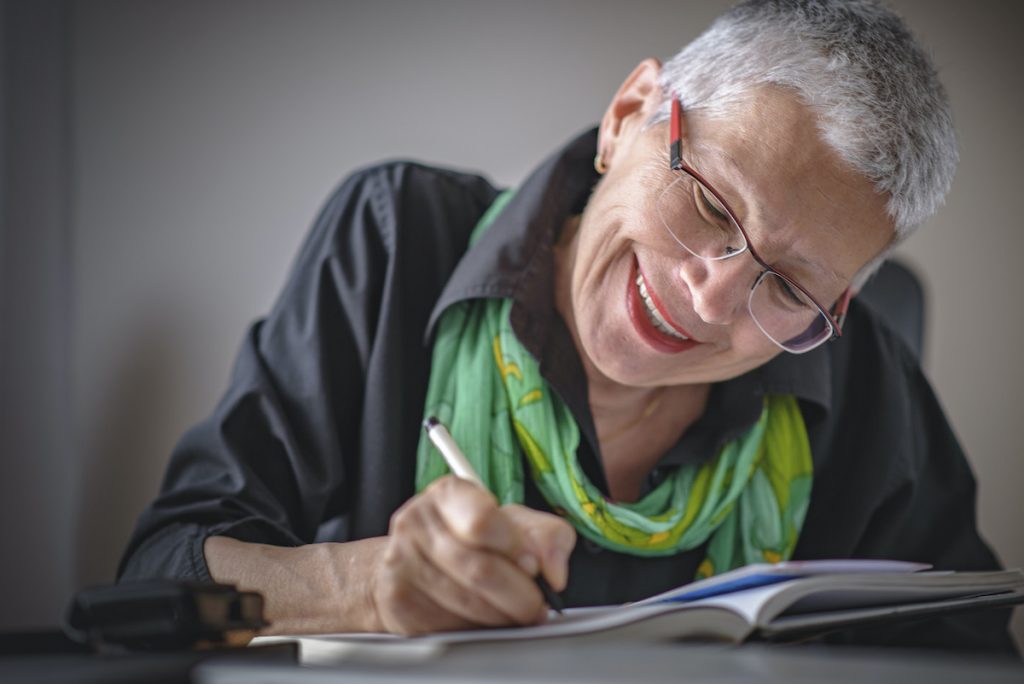 Food for Thought
Our residents take part in a wide variety of intellectual pursuits, from our Life Writing Workshops to lectures in our auditorium. This fall, Andrew O'Brien presented on both Brexit and the life of Prince Philip. O'Brien was born in England and graduated with a bachelor's and master's in history from Oxford University; he also has a teaching degree from London University and a master's from Johns Hopkins University.
With his guidance, we followed the fascinating life of Prince Philip. He was born in Greece as a member of the Greek and Danish royal families and helped navigate the British royal family through tremendous change until his death earlier this year.
In a two-part lecture on Brexit, O'Brien examined how Britain has struggled with a fundamental question since the end of WWII: Is Britain European? One view is that Britain can only thrive if it becomes increasingly European, while others are just as adamant that England can only succeed if it shifts to being less European. We explored how historical factors converged during the 2016 Brexit referendum and what it all means for the future of Britain and Europe.
From history to mystery, we spent a lovely evening with Raleigh resident and award-winning writer, Sarah Shaber. Shaber is the author of the highly engaging Professor Simon Shaw mystery series, which is set in our very own City of Oaks. WWII history aficionados will relish Shaber's chronicles of the adventures of young widow Louise Pearlie. A government worker in the Office of Strategic Services (OSS), Louise solves war-related puzzles in support of the Allies' efforts to defeat the Nazis.
We're lucky to have had numerous visits over the years from Dr. Elliot Engel, who has lectured throughout the United States and on every continent, including Antarctica. The author of 10 books, he earned his MA and PhD as a Woodrow Wilson Fellow at UCLA and has taught at UNC, NCSU, and Duke.  
In addition to treating our residents to a presentation titled "The Majesty & Mystery Of Mountains" this fall, Dr. Engel spoke at a special event exclusively for the members of our waitlist. Known for his radiant wit and infectious enthusiasm, he provided a lively talk called "A Light History of the English Language."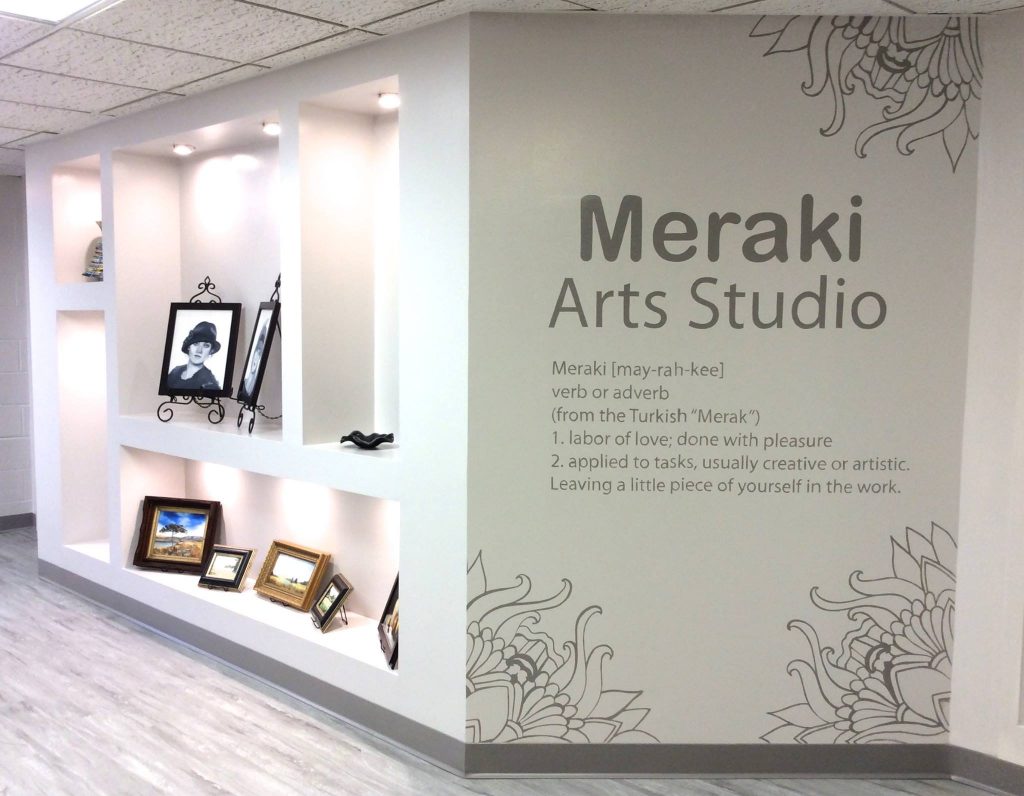 All about the Arts (and Crafts)
Most of our residents are either appreciators or active participants in the arts—or both. Our recent trip to the Immersive Van Gogh Exhibit in Charlotte is just one of many art-related activities this fall.
For those who like to create, our Meraki Arts Studio makes a wide range of opportunities available right on campus. Free art classes this autumn have included painting pumpkins and silhouettes of sunsets. We held several Jewelry Open Studio sessions, each with a different theme and a plethora of fun beads and materials.
Residents made mosaic flower pots, as well as seasonal wreaths and other door decorations. Multiple sewing machine tutorials were part of our activities calendar (machines provided!). We worked with felt and cut paper and held a Gelli print workshop. Our fused glass classes remain extremely popular.
For those who enjoy live music, we bring performers from classical to Dixieland to traditional jazz to our campus. Pianist Frederick Moyer played in our auditorium in October. During nearly 30 years as a full-time concert pianist, he has carved out a career characterized by an exacting approach to music-making and a wide variety of musical interests.
Shortly after graduating from the Curtis Institute of Music in Philadelphia, Moyer debuted at Carnegie Recital Hall in New York to great acclaim. He was launched on a career that has flourished ever since, taking him to 43 countries, including Japan, England, and Australia. His repertoire reflects an affinity for the complete range of classical music and beyond.
Every Saturday at 2 pm in October, we enjoyed the sounds of the Bloomsbury Boys on the Garden Grille Patio. A four-piece Dixieland combo, the Bloomsbury Boys play tunes from the 20s, 30s, and 40s. Instruments are banjo, trombone, soprano sax, and wash-tub bass. We enjoyed fall refreshments while listening.
Jake and the Ladies, a quintet of strings and clarinet, graced our auditorium in September. They presented an engaging concert of music by British composers Gerald Finzi and Samuel Coleridge-Taylor. We particularly enjoyed Coleridge-Taylor's "Quintet in A Major," as well as selections from Finzi's "Bagatelles for Clarinet and String Quartet." 
Spiritual Life on Campus
Spiritual life at Springmoor this fall included our annual Blessing of the Animals services held in both North and South Village. Led by our chaplains, residents joined together to celebrate all of God's creatures—especially our beloved pets—on this special day.
On-going discussion and support groups include Connections, also coordinated by our two chaplains. Interested residents meet in both North and South Village to connect in meaningful ways as we face the human condition of aging. We reflect on the wisdom we've gained throughout our lives, as well as exploring our hopes for the future.
Springmoor offers weekly Communion and Mass in the Chapel, as well as Sunday evening Vespers. We always look forward to gathering for our special annual Thanksgiving Day Service. At this morning worship service, we give thanks for all the gifts and blessings of this life. Each year the offering is donated to a deserving nonprofit.
Almost 100% of our staff and residents have been vaccinated for COVID-19, and many have received boosters as well. We are so looking forward to the numerous fun events and activities that have been planned for the holiday season. The members of our waitlist are once again welcome to join residents in activities like making art, card games, exercise/aquatic classes, day trips, and evening events on our campus. Contact us today to learn about the adventures that await you at Springmoor. Call 919-848-7080 to schedule a personalized visit or click to order a free information packet.