If you spend a little time on our campus, you'll quickly discover what a friendly place Springmoor is. Those new to our community often share how they received welcome gifts, phone calls, and invitations to a meal or an on-campus event from other residents soon after moving in.
Known as the premier continuing care retirement community (CCRC) in the Raleigh area, Springmoor offers services, amenities, and activities that enhance every facet of life. We celebrate an active, vibrant lifestyle with an emphasis on dignity, security, and peace of mind.
Barbara Evans and Joe Ragland both moved to our community in 2021. Barbara unpacked her boxes in February, and Joe and his daughter Kellie joined us in May. Keep reading for more about their lives before they came to Springmoor and what they're enjoying currently.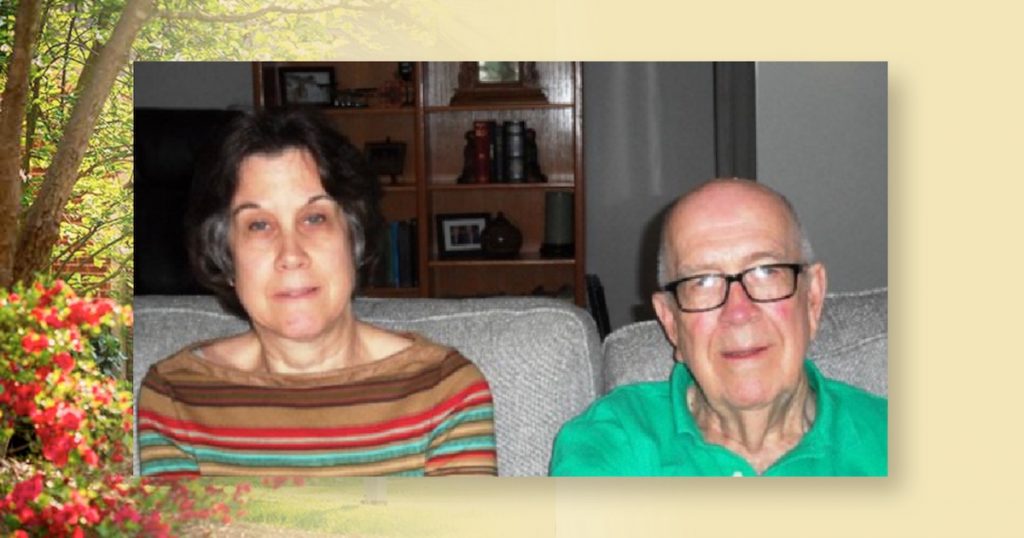 Meet Joe Ragland
Joe Ragland and his daughter Kellie moved to Springmoor from Wake Forest. He's a native North Carolinian, having been born in Winston-Salem and raised in Kernersville. Kellie was born in Chapel Hill.
After graduating from Kernersville High School, Joe attended college at UNC-Chapel Hill where he earned a bachelor's degree in mathematics in 1960 and a master's degree in computer science in 1972. His career was in computer networking until he retired in 2005. One of his special accomplishments was installing the first internet circuit in North Carolina in 1986! His interests include amateur radio and computers.
Although he and Kellie have traveled in North America, Europe, and the Caribbean extensively, they have always called North Carolina home, living in Chapel Hill, Emerald Isle, and Wake Forest. Joe has two daughters, Kellie and Beth, and two grandchildren, Ashley and Connor.
Be on the lookout for Joe and Kellie as you move around Springmoor, and enjoy meeting them and learning about their many remarkable life experiences and interests.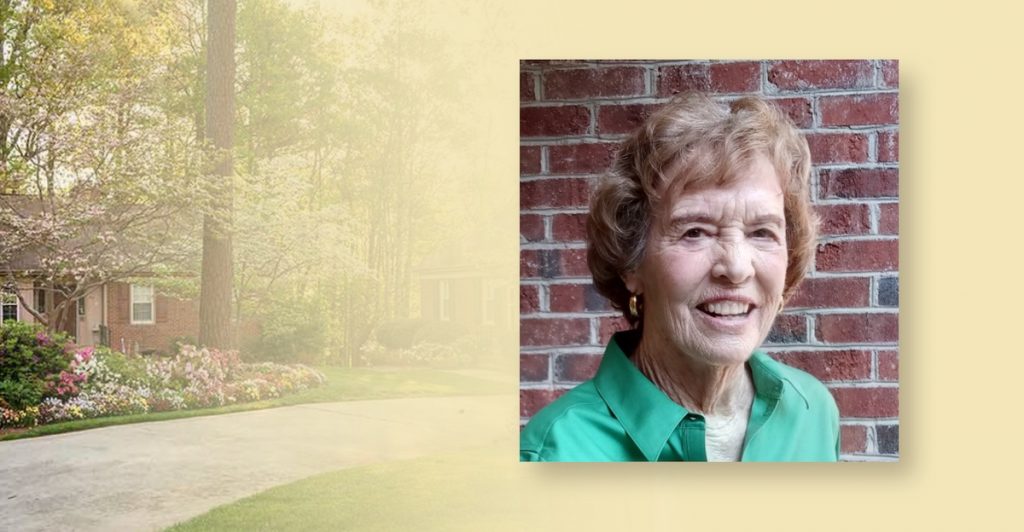 Meet Barbara Evans
A painful tumble started Barbara Evans's journey to Springmoor and launched what might be called her "third life." A long convalescence after a broken femur led Barbara, recently widowed, to start planning for a future that would not place a care burden on her children. Now, moved into a tidy alcove apartment overlooking a blooming crape myrtle, she's getting involved with the Life Writing Workshop, trying out fitness classes, and getting to know her new neighbors.
Born in Philadelphia, Barbara studied economics at the University of Pennsylvania. She married young and had four kids. She was employed for many years at Curtis Publishing, working on the administrative side of Holiday magazine. She played a lot of tennis. The children grew up and headed off to colleges and careers. After 28 years, her marriage ended.
Then, on the tennis court, Barbara met John Evans. A friend of John's, knowing he was looking for a tennis partner, had arranged a game with Barbara. To their mutual surprise, Barbara and John realized they knew each other; they'd gone on one date, long ago. Game, set, match! They married. Barbara moved to Winter Springs, Florida, their home for the next 32 years.
John was a professor at the University of Central Florida, and Barbara, at loose ends, began taking some of his courses. She so enjoyed her studies that she earned a master's. She joined the faculty at the University of Central Florida and began teaching humanities and history. She and John traveled every summer, seeing the world and staying in B&B's. She was living a completely different second life from her earlier decades in Philadelphia.
John's Parkinson's disease brought an end to their adventures, and Barbara cared for him. He passed away in March 2018. Four months later, Barbara broke her femur. "I fell while stomping on a palmetto bug," Barbara says, with a rueful laugh. She is talking about the huge, flying roaches endemic to Florida. "At least I got him!"
Barbara decided it was time to plan for the next phase of her life. Two of Barbara's kids had gone to Duke, and one son had settled in the Raleigh area. Springmoor, located not far from her son's home, looked like the right choice.
Now Barbara's tennis playing is vicarious—watching Nadal, the Williams sisters, and Djokovic chase the bouncing ball on TV. Four of her eight grandkids live in Raleigh, and she has eight great-grandchildren as well. She is settling in, ready for whatever this new life holds.
Thank you to Springmoor resident Fred Watkins for interviewing Joe and writing his bio. Many thanks also to resident Ann Sides for talking with Barbara and providing her bio.
Springmoor welcomes seniors with diverse life experiences and rich cultural backgrounds. Our residents possess an array of talents and form a senior living community unlike any other in Raleigh.
Springmoor is pledged to the letter and spirit of our nation's policy for the achievement of equal housing opportunity. We encourage and support an atmosphere in which there are no barriers to obtaining housing because of race, color, religion, sex, handicap, familial status or national origin, or intention to make such preference, limitation, or discrimination.
Have you heard? Folks on our waitlist are once again able to visit the Springmoor campus to join in a fitness class or one of our card groups. To help keep everyone safe, we ask that all visitors and all members of our community wear a mask; otherwise, most COVID-19 restrictions have been lifted on our campus.
Springmoor offers seniors a variety of residence options, ranging from apartments to larger villas and homes. If you're looking for an active senior living community in Raleigh, call us at 919-848-7080 with your questions. You can also click here to fill out a short online form to receive a free packet of information or schedule an appointment for a personalized tour with COVID safety precautions in place. We look forward to meeting you soon!