The unique background, education, and life experiences of each resident are what make Springmoor such a special place. In this blog, we'd like to introduce you to two new residents, Jack Hepting and Carolyn Lynch, both of whom are world travelers with Springmoor connections. Carolyn moved to our community in October 2020, and Jack joined us in February 2021.
Blending independent living with a full continuum of on-campus healthcare services, Springmoor offers all of our residents an active, vibrant lifestyle with an emphasis on dignity, security, and peace of mind. Our community is nationally accredited, not-for-profit, and financially stable. Our 43-acre campus is located in Greystone Village, a beautifully developed area in Northwest Raleigh.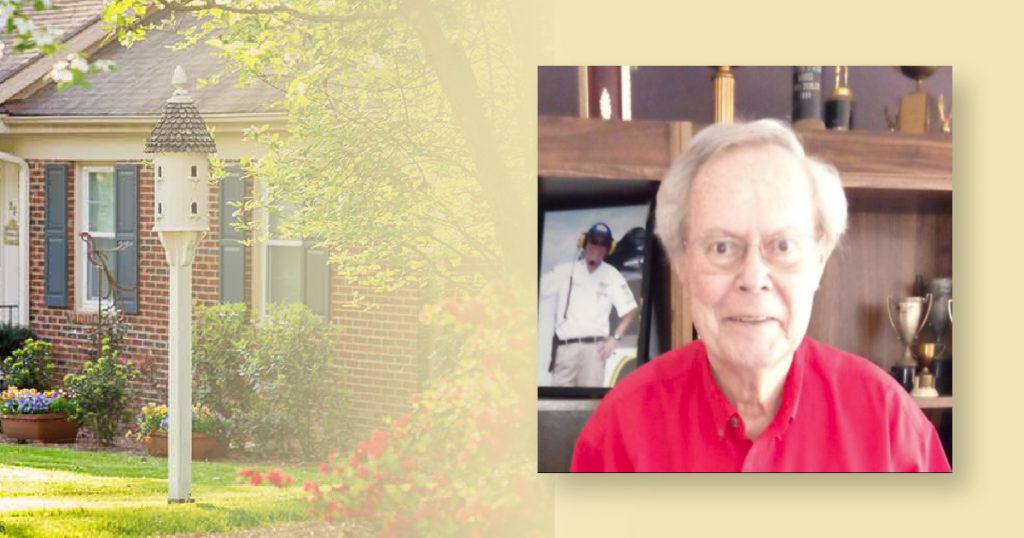 Meet John B. (Jack) Hepting
Jack Hepting's life has come full circle, almost literally. Born in Asheville, Jack traveled the world and had a series of extraordinary adventures. "Now," he says, "80 years later I'm living just 220 miles from Biltmore Hospital where I was born."
Jack owes it all to tennis. He was, he admits, not a particularly impressive scholar, but tennis came naturally to him. Tennis got him a scholarship to Phillips-Exeter Academy. He made the U.S. Junior Davis Cup Team. Tennis again opened doors, this time to Tulane University. He earned two degrees in architecture and practiced for a time in New Orleans, a city he loved.
After earning his master's at Harvard, Jack joined The Architects Collaborative, Inc., in Cambridge, Massachusetts. It was founded by Walter Gropius and was noted for its high-profile international projects in places like Algeria, Iraq, Greece, and Cyprus.
Jack's many years of work on the University of Iraq campus came to an abrupt end when the Iran-Iraq War broke out, and he and fellow Americans had to flee Baghdad in the back of a cattle truck. As they rushed across the stony desert toward the Jordanian border, the truck got stuck. "We were caught between Iraq and a hard place," Jack laughs.
In 2002, Jack took a break from his profession and signed up for a six-month course at the Carolina Motorsports Tech Center in Conover, North Carolina. He learned the skills associated with race car bodies: fabrication, welding, and shaping. He worked with NASCAR teams like the Dion Brothers and later became a registered NASCAR race official.
He's also a lapidary, magician, drummer, builder of radio-controlled aircraft and race cars, and even—one thrilling time—a dogsled racer.

After retirement in 2007, Jack decided to settle in New Orleans. He found a place to live, and even a parking spot. Hurricane Katrina, however, washed away his plans. Instead, he dropped anchor in Raleigh where his brother, George Carleton Hepting, lived at Springmoor.
George has passed on now, but Jack's nephew and family remain here and helped him with his own move to Springmoor. The shelves of his garden apartment are filled with tennis trophies, model race cars, and a combat helmet given to him by his firm in recognition of his dramatic adventures in unruly places.
Says Jack, "My bucket list is full!"
Thank you to Springmoor resident Ann Sides for interviewing Jack and providing this information so we can get to know him better!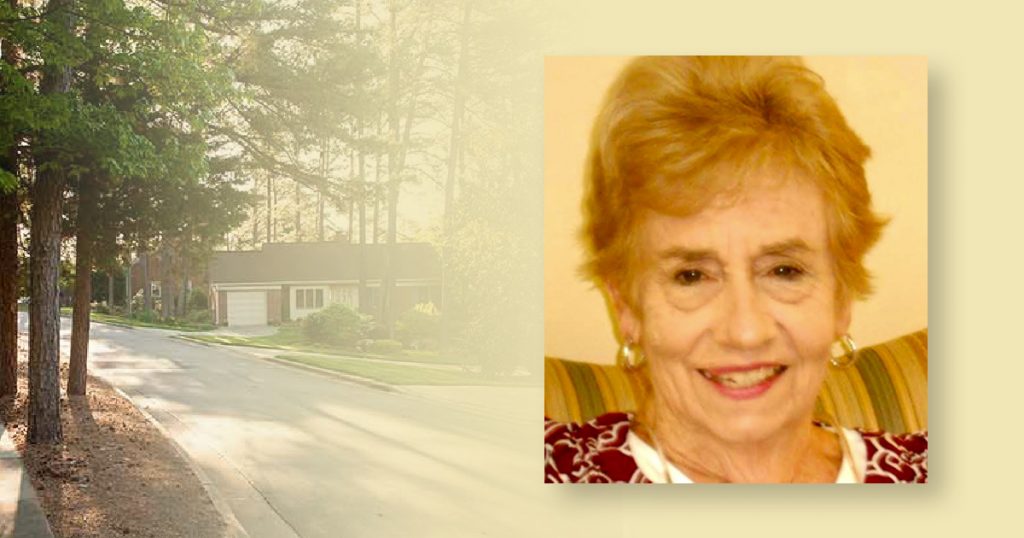 Meet Carolyn Lynch
Carolyn is not new to Springmoor. In 1984, when Springmoor opened, among the early admissions were three sisters, Ruth Wilson, Virginia Wilson, and Evelyn Simpson, all aunts of Carolyn's. Also, her father lived at Springmoor, so she was a frequent visitor to the new retirement community.
Carolyn was born in the Naval Hospital in Kittery, Maine. Soon her father was discharged from the Navy, and the family moved to Raleigh where Carolyn was in Miss Ligin's kindergarten.
First through sixth were at Ravenscroft Elementary, junior high was at Daniels, and high school was at Broughton. She then attended UNC-Greensboro.
After two years, Carolyn married Dick Overton, a pharmacist at Hayes Barton Pharmacy, located at Five Points in Raleigh. In 1967, Carolyn graduated from Meredith College.
For a while she was a stay-at-home mom, then she taught pre-school at Millbrook Baptist Church for five years. In 1981, Dick died, leaving Carolyn with two daughters, Kimberly and Debbie.
Carolyn worked for a time in the residential department with CP&L, then for several years she sold Pulte Houses. She also worked with Howard, Perry, and Walston where she was Director of Corporate Relocation.

Carolyn and Tom Lynch met through mutual friends. After a courtship they married, moved to Wilmington, and combined their families that consisted of Tom, Carolyn, and five little girls. Tom put a sign on the mailbox that read, "The Lynch Mob," a takeoff on the Brady Bunch. In time, Tom was transferred back to Raleigh, and those little girls grew up and left home.
Carolyn joined our community in October 2020, and her husband Tom, formerly a resident at a nearby memory facility, moved into Springmoor's Stewart Health Center in February 2021.
Carolyn is a people person and does not know a stranger. She has a number of hobbies. She likes to travel and has traveled all over the world. She takes a major trip at least every year. She has a beautiful collection of silver spoons, is a member of the Victorian Tea Society, and enjoys two book clubs. She is a member of Hayes Barton Baptist Church and of the Wildwood Green Golf Club. She also enjoys playing bridge and other card games.
Thank you to Springmoor resident Suggie Styres for interviewing Carolyn and providing this information so we can get to know her better!
Are you interested in senior living in Raleigh, North Carolina? Call us today at 919-848-7080 for more information about our community. You can also request a free information packet or schedule an appointment for a COVID-safe, personalized tour by filling out a short online form.
As of June 2021, we're once again able to offer those on our waitlist the opportunity to enjoy a fitness class in our Pathways Wellness Center or join one of our card groups for a game of bridge. Most COVID-19 restrictions have been lifted. For everyone's safety, we ask that anyone not fully vaccinated wear a mask. We look forward to meeting you soon!