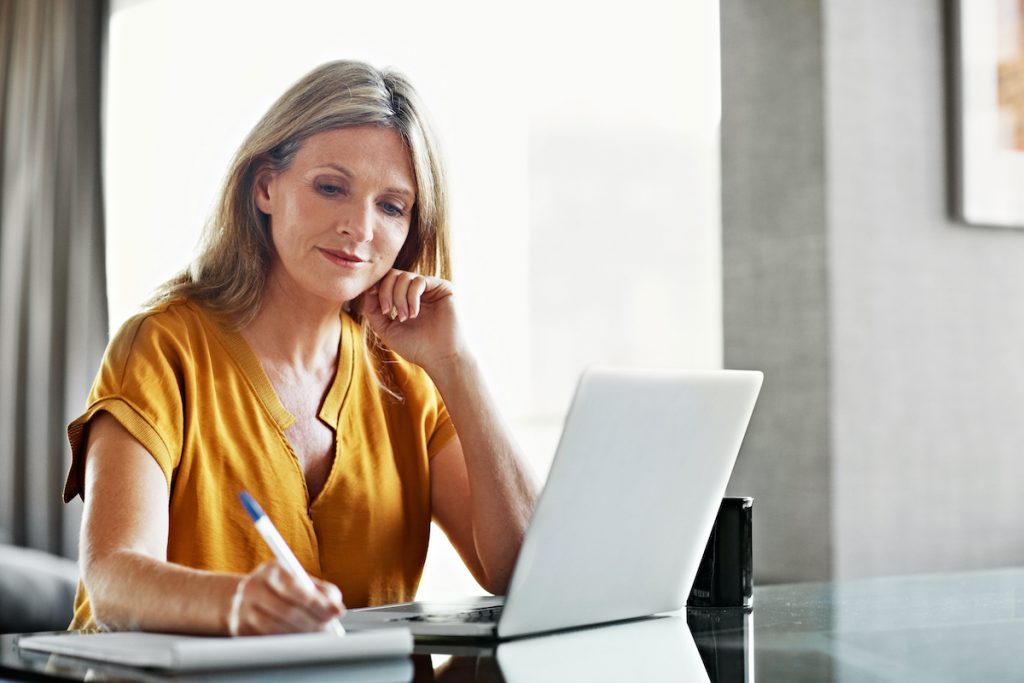 Many of us are experiencing loneliness and anxiety during this time of coronavirus. Seniors in the United States are more likely to live alone than people in other parts of the world, and so much seems uncertain in numerous aspects of our lives.
You can plan now for a better future. If you think a Continuing Care Retirement Community (CCRC) might be the right fit for you, we encourage you to engage in retirement planning now. By getting your name on the waitlist for Springmoor, you'll have the option of moving to a community that has thrived during the pandemic. Whatever the future holds, we've got you covered.
To protect everyone's safety, in March of 2020 we suspended group tours and information sessions. You're welcome, however, to schedule a personalized visit at your convenience. We take extensive safety precautions and customize the tour to fit your specific needs.
We've had the pleasure of welcoming a number of new residents to Springmoor since the pandemic descended on North Carolina in March. As a well-established community offering exceptional amenities and activities, we're only able to admit new residents from our waitlist as space becomes available.
What to Expect at Your Personalized Tour
Before you arrive on campus, we spend as much time with you on the phone as you like answering your questions. We're also happy to mail you a free information packet about our community.
At your initial visit to Springmoor, a member of the sales and marketing team addresses any concerns you have and explains in detail the benefits and financial aspects of a CCRC. We review a map of our campus with you and provide you with a tour of the South Village area. You'll see our pool, wellness center, dining room, and common areas. Mask wearing and social distancing are among the many safety measures that staff and residents observe.
Although you can't converse freely with other residents during your visit due to the pandemic, we're happy to connect you by phone with a few folks who share common interests. Most people visit our beautiful grounds more than once to enjoy our mature landscaping and get a feel for how the campus is set up.
Springmoor Residents Are Staying Safe and Engaged During COVID-19
Activities were very limited for a brief period when the virus first struck North Carolina. Our caring and dedicated staff adapted quickly, however, and residents were soon able to participate safely in a wide range of enriching activities both in-person and virtually.
In accordance with guidelines from the state and the CDC, our residents are enjoying 51 different land and aqua fitness classes and multiple opportunities to engage in or appreciate the arts. Intellectual offerings include an in-person life writing class on our campus and participation online in the Osher Lifelong Learning Institute (OLLI) program at NC State.
Springmoor residents also appreciate the ability to give back and stay connected with their neighbors through on-campus volunteer opportunities that include our library and convenience store. Two groups of residents also coordinate the vital service of daily mail delivery for our community.
Spiritual life at Springmoor includes prayer and discussion groups, including a group following a curriculum titled Vital Conversations on Racism. Our two chaplains are ordained and are called to be interfaith. Our weekly Vespers service features guest speakers that include rabbis and ministers from other local faith communities. 
Is a CCRC Right for Me?
Many options for active senior living are available in the Raleigh, NC area. How do you know if a CCRC is the right match for you? CCRCs like Springmoor offer residents a full continuum of care on the same campus, regardless of health problems that may develop. Furthermore, the Springmoor Endowment Fund ensures that a resident who depletes their assets through no fault of their own continues to be provided care at Springmoor, including Stewart Health Center.
Members of our friendly team will be happy to review the differences in the five primary types of CCRC contracts with you. In addition to independent living, these contracts typically provide for assisted living, memory care, and skilled nursing care—should you ever need them. The type of contract Springmoor offers is called a "modified contract."
If the health of one spouse declines while the other remains able to live independently, a CCRC allows the independent spouse to stay close to their life partner while being free from the burden of extensive caregiving. In this blog, a Stewart Health Center employee shares what a CCRC meant for her family after her mother's Alzheimer's disease progressed.
We know that contemplating a major life decision is more challenging during a global pandemic, and we're here to assist you every step of the way. Please contact us at 919-848-7080 today with your questions about Springmoor. Visiting our community can help you determine if a CCRC is the best choice for you.