Moving to a new home is a big decision as it always involves investing money that you've worked hard to earn. If you've narrowed your home search to a NC retirement community, you should know about the financial benefits of moving to a Continuing Care Retirement Community (CCRC) like Springmoor.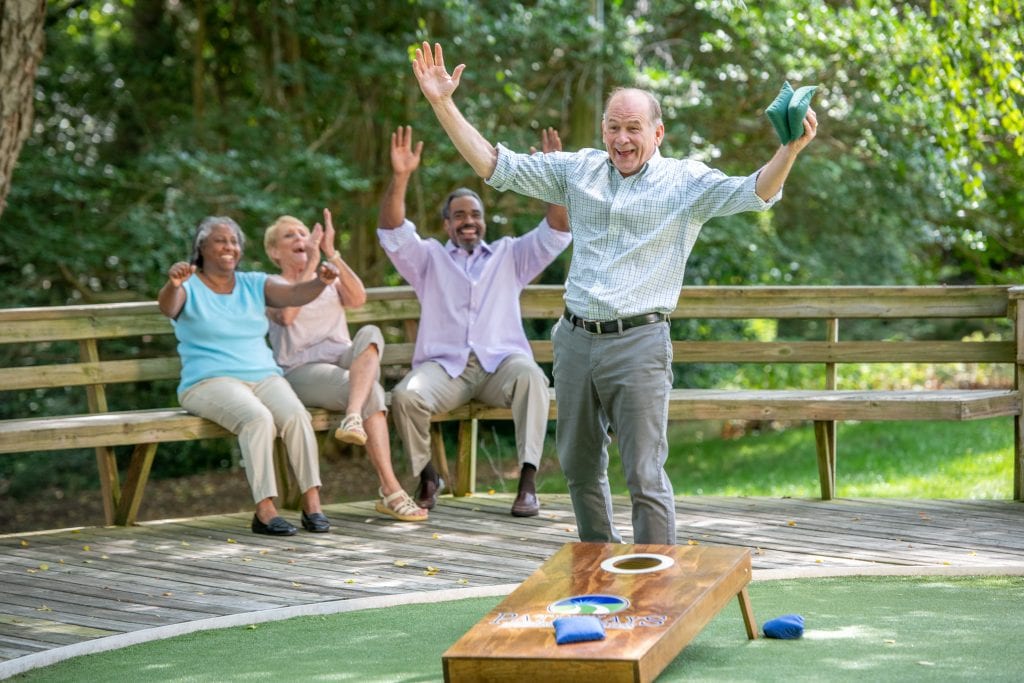 Contract options
First of all, a CCRC combines independent living with the assurance of on-site assisted living and skilled nursing services should you ever need them. The healthcare components, assisted living and nursing care, mean you can qualify for tax breaks. Springmoor has three contract options:
A Life Care contract is an all-inclusive plan that covers a lifetime of housing and healthcare services.
A modified contract allows you to receive more care if needed at a discounted market price.
A fee-for-service plan lets you pay if you require more healthcare services.
It's important to know that for you to deduct a portion of the entrance fee and monthly fees, you must opt for an agreement that provides lifetime medical care.
The tax benefits of a CCRC
Let's dive into this a bit deeper. As a Section 213(d) qualified medical expenses, the IRS says that portions of CCRC monthly and entrance fees are deductible for certain individual taxpayers if the fees are related to medical care and expenses. According to Market Watch, a deduction for what amounts to prepaid medical expenses is allowed, regardless of the resident's current health status.
Consider this example: A husband and wife decide to move into a NC retirement community. The wife will move into an independent living apartment while her husband, who has early-stage Alzheimer's disease, will move into a memory care residence. In this example, some of the wife's monthly fee is deductible as a medical expense, while all of her husband's monthly fee is deductible. In addition, some of their entrance fee will be deductible during the first year.
A CCRC and your estate
Often, a portion of your upfront entrance fee can be refunded to your estate if you decide to move out of the community. Known as a refundable entry fee, the amount of the entry fee that is refunded is reduced by a certain percentage each year until no refund remains.
Peace of mind times two
Finally, it's important to know that when moving to Springmoor, your monthly service fee covers your utilities, housekeeping, home maintenance and dining as well as amenities like social activities, fitness opportunities, transportation and more. Financially, this makes managing expenses much easier as your monthly costs are predictable and simplified.
And while making a prudent financial decision is important, so is your peace of mind. Moving to a NC retirement community like Springmoor means you and your family members don't have to worry about your safety or future healthcare needs. This is especially important as more family members live in different cities or states. Additionally, if you or your loved one requires an increased level of care, the stress of moving is eliminated as all services remain on one convenient campus.
Contact us today online, or call us at 919-848-7080 to help you understand the financial benefits of our contract options. Then, talk to your accountant or tax advisor for more specific information about how much you could potentially save by moving to a NC retirement community like Springmoor.