Raleigh locals Bill and Frances Marley moved to Springmoor in May 2017. The two worked, lived and raised their family in the Raleigh, N.C. area, and their two sons and four grandchildren all currently call Raleigh home. When they reached retirement, they began looking for a community that could provide them with the peace of mind of a secure future close to family.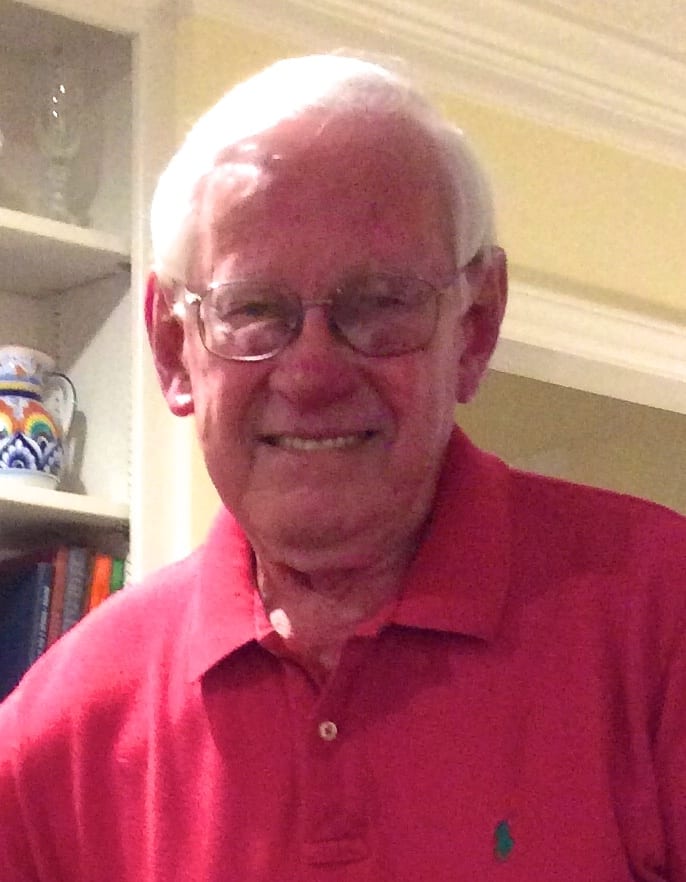 "Our sons were happy to help us, but we decided together that we would look for a retirement community to move into while we were able to continue living independently," Bill shared. "As we needed more assistance, it would be available to us. That would give us security for the future without affecting our kids' lifestyle."
Why Springmoor?
The couple looked at several communities in the area, but were most familiar with Springmoor. Their house was located just a few miles away from the community, and they were personally acquainted with the Ammons family, who envisioned, founded and built Springmoor. Bill and Frances were also attracted to the continuum of care offered at Springmoor, as well as the physical beauty of the campus.
"We were very interested in some other communities, but they didn't offer the continuum of care. We had a great deal of comfort knowing that medical services were here in case we needed them, and that they'd be immediately available to us," Bill explained.
Life at Springmoor: A caring environment
Bill and Frances moved in and quickly made many new friends. They could keep all of their previous friendships and routines, since they remained close to the location of their former house. They could still visit the same people and places that brought them joy, with an additional benefit of added security and a maintenance-free lifestyle.
In their new independent living home, Bill could care for Frances as she faced growing health concerns. And because Springmoor is a Life Care Community, they had the assurance and assistance they needed. When Frances passed away in 2018, Bill had the support of the entire Springmoor community, as well as the services that helped make his life easier. He said that he was grateful for the support of the community, and then began looking for opportunities to give back.
"The entire staff at Springmoor, they know you by name," Bill continued "Almost every staff member I've come in contact with knows my name. It makes you feel welcomed in this community. There are 600 residents and that's a lot of folks, but when someone passes, they say your name and that makes you feel good."
An active lifestyle
As his way to give back, Bill now serves on a number of resident organizations at the Springmoor community in Raleigh, NC. He's a member of the Residents Association's management advisory committee, a member of the Endowment Fund's Board of Directors, the chairman of the Springmoor building and grounds committee, a member of the Springmoor transportation and security committee and many others. Each of these organizations is committed to maintaining and improving the high quality of life for Springmoor residents.
Bill also spends much of his time pursuing his hobbies and interests. He is well traveled, having visited 18 countries. He is also a landscape photographer and author, with six self-published books. He considers himself a student of biblical archeology, WWII history, medieval European history, the Civil War and Native American culture. In addition, he also spends time at his family cottage at Holden Beach, North Carolina.
Whichever way Bill chooses to spend his time, he enjoys the comfort of knowing his future is secure.
"I think something that everyone who lives here appreciates is that, at our age, we don't know when we might have a medical emergency. I have the comfort and warmth of friends and activities to take advantage of, but I'm also comforted by the fact that if something suddenly happened to me, I have help right here," Bill shared. "I often think about if I was living in my old residence. I'd be alone in a big house now that my wife is gone, and if something happened to me, it would be difficult to get help. Now I have many ways to reach the help center or the clinic, or even just by doing nothing, they would know something is wrong. I have so much comfort and security knowing I have help."
For more information about the active retirement lifestyle and the secure future provided by Springmoor, give us a call at 919-651-4844, or visit us online to request your free information packet. We look forward to meeting you!