In the late 1990s, Marlene Lambeth's mother, who then lived in Florida, decided that she wanted to move closer to Marlene, her only child. At the time, Marlene lived in Raleigh and was studying the pipe organ with a woman who lived at Springmoor. Upon Marlene's recommendation, her mother added Springmoor to her list of communities to tour.
After visiting a few different communities in Raleigh, Marlene's mother chose Springmoor. Marlene visited her mother often when she lived at Springmoor and was active in the community even back then. She not only volunteered to play piano at the community, but also became familiar with many of her mother's new friends.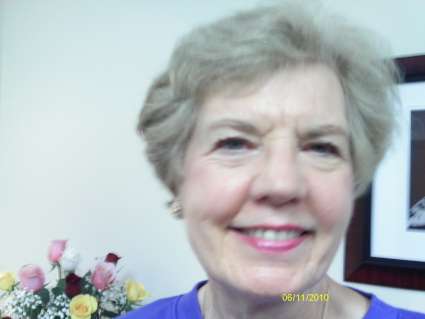 An easy choice
Years later, when Marlene and her husband, Mack, decided to move to a retirement community, the Lambeths already knew that they wanted to move to Springmoor.
"There really wasn't a decision to be made," Marlene recalled.
Their choice to move in and become a part of the Springmoor community truly was an easy one, thanks to Marlene's past experiences with her mother living there, and through her familiarity with other retirement communities in Raleigh.
Marlene sings with a group of local women, and they often travel to different retirement communities to sing together, which gave Marlene an inside look at the other senior living communities in the area. Springmoor also happened to be the retirement community closest to her former home, which meant that she wouldn't have to adjust her daily activities in the greater Raleigh community.
"The only thing that changed was my address," she shared.
The freedom of a maintenance-free life
Marlene and her husband live at Springmoor six months out of the year, and they live at their lake house at beautiful High Rock Lake outside of Raleigh for the other half of the year.
Thanks to the maintenance services provided to Springmoor residents, Marlene and Mack have peace of mind when they leave their apartment at Springmoor to stay in their lake house. They feel relaxed knowing that their home at Springmoor is being taken care of while they're away.
"The blessing about Springmoor is that you can go when you want," said Marlene. "The housekeeper comes, the landscaping is taken care of, and we don't have to worry about it."
Peace of mind and assurance of the future
Another significant benefit that gives Marlene peace of mind is Springmoor's Endowment Fund, a resource dedicated to supporting the residents. The fund ensures that residents are never asked to leave if they exhaust their financial assets through no fault of their own. The program makes it possible for residents to have peace of mind that they'll always have a home at Springmoor.
Marlene said, "The endowment program is very important. My mother did outlive her money, but Springmoor will provide you a home for the rest of your life."
An active retirement lifestyle
Marlene and Mack continue to be active both within and beyond the Springmoor community. Marlene volunteers to play piano at Sunday vespers, plays bridge with friends, attends exercise classes, stays active in her church, works in the convenience store, volunteers for Rise Against Hunger and tends to her plants in the greenhouse. Mack, meanwhile, serves on the computer committee and helps fellow residents with their computers, and also enjoys playing ping pong with friends.
No matter how Marlene and Mack spend their time or where they spend it, they can feel secure in the future of their retirement. Marlene's mother enjoyed the same benefits by choosing Springmoor, and now her legacy at the community is multigenerational.
For more information on living at Springmoor, give us a call at 919-651-4844, or visit us online to request a personalized tour and appointment.