Many people choose to move to a Life Plan Community, or Continuing Care Retirement Community (CCRC), for the safety and security of a community lifestyle. Unlike living alone in a single-family house or apartment, living in a retirement community means you always have peace of mind, thanks to security services and the assurance of care. Springmoor offers multiple security services, including 24-hour emergency call service and around-the-clock security staff, as well as a full continuum of healthcare services.
Linda Tucker, a newly settled-in resident at Springmoor, decided to move so she could have a higher level of safety and security than living in her house alone. She felt that a community lifestyle would provide her with peace of mind, knowing that she would always have access to any help she might need.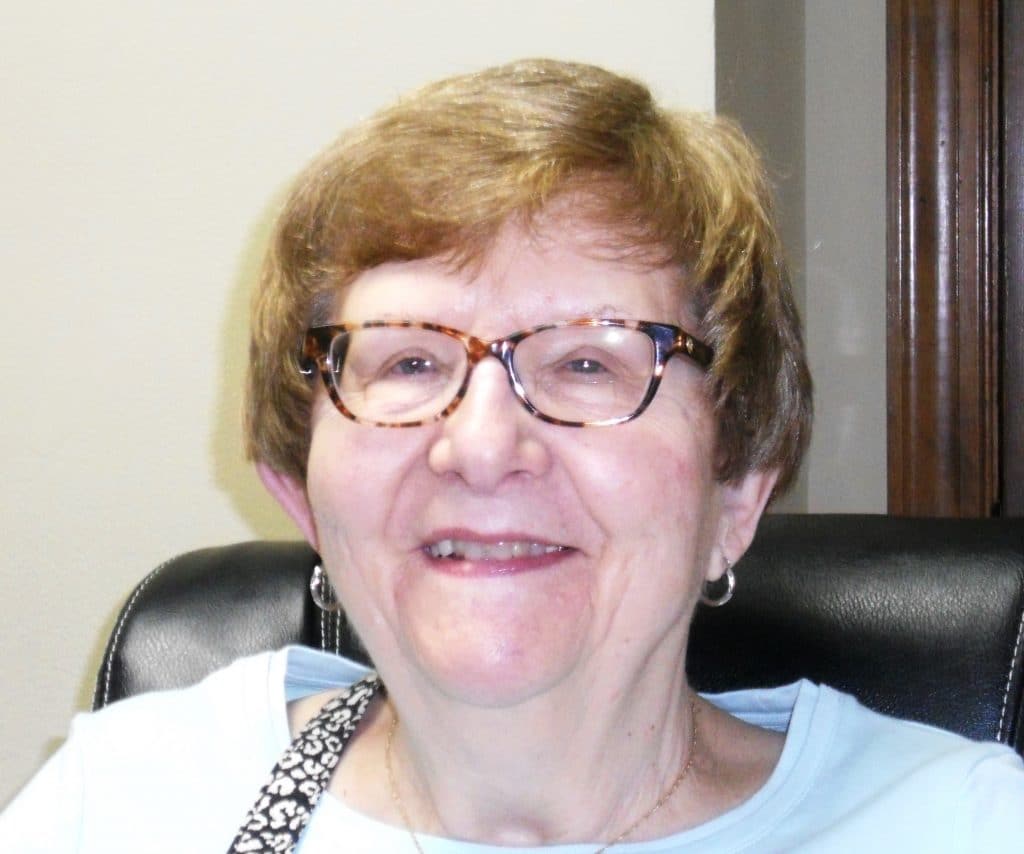 "My husband passed away four and a half years ago, and I was living at home on my own," Linda said. "It was a really nice house, but I wanted to feel more secure. I wanted to know that I could be taken care of, and I didn't want my kids to have to make decisions about my care for me. For those reasons, I decided to move to Springmoor."
Linda was also attracted to Springmoor because of the beautiful, mature grounds and the friendly people she now calls her neighbors. She was familiar with people in her own community who had moved to Springmoor in prior years, and who felt happy and satisfied living there. And, with her previous house located just a few miles away, she knew Springmoor would be the community for her.
Security Services
As a resident of Springmoor, you'll be provided with an emergency call service. If you ever need help in your home, someone can assist you immediately at any hour of the day or night. You'll feel a significant sense of security knowing there's always someone to assist you.
In addition to the emergency call service, Springmoor security staff is on-site 24 hours a day. Staff continuously monitor the campus and check in guests to ensure everyone's safety. This security service makes it especially easy for residents who like to travel. Residents can feel secure in leaving their home, knowing that it will be protected and taken care of if anything were to happen while they are away.
Security teams at Springmoor also work to develop and maintain emergency plans for any and all potential situations. Be it a fire or natural disaster, the team has a highly developed plan in place to ensure the safety of residents and staff alike.
The Assurance of Care
Many residents also feel more secure, thanks to Springmoor's on-site health services and continuum of care. No matter how your needs may change throughout your retirement, you'll always have access to the services you need, when you need them. Residents can continue their independent, active lifestyles without worry, knowing their futures are secure.
Life at Springmoor
Linda enjoys her days as a Springmoor resident taking trips to local attractions and spending time with friends in the larger community. She continues to be very involved in her church community, and she volunteers as a facilitator for an Alzheimer's and dementia support group. She continues her active lifestyle, pursuing the things she loves, now with greater peace of mind.
Linda adds, "My favorite part of life at Springmoor is the security of knowing that you're going to be taken care of no matter what. They really do offer a lifetime of security."
For more information on life at Springmoor, give us a call at 919-651-4844, or visit us online to request your free information packet.