One of the most common things you'll hear from members of a Continuing Care Retirement Community (CCRC) is that they "wish they had made the move sooner." However, finding the right time and place to choose a new home can be time-consuming and can seem daunting. You have to manage finances, downsizing and your personal needs in the process. Once you decide that you'd like to join a community like Springmoor, a sort of a "limbo" ensues between phases of life as you prepare for transition.
This "limbo" stage is exactly why joining a waitlist is so practical. Waitlists give you control, stability and peace of mind as you make the next step in your post-career years.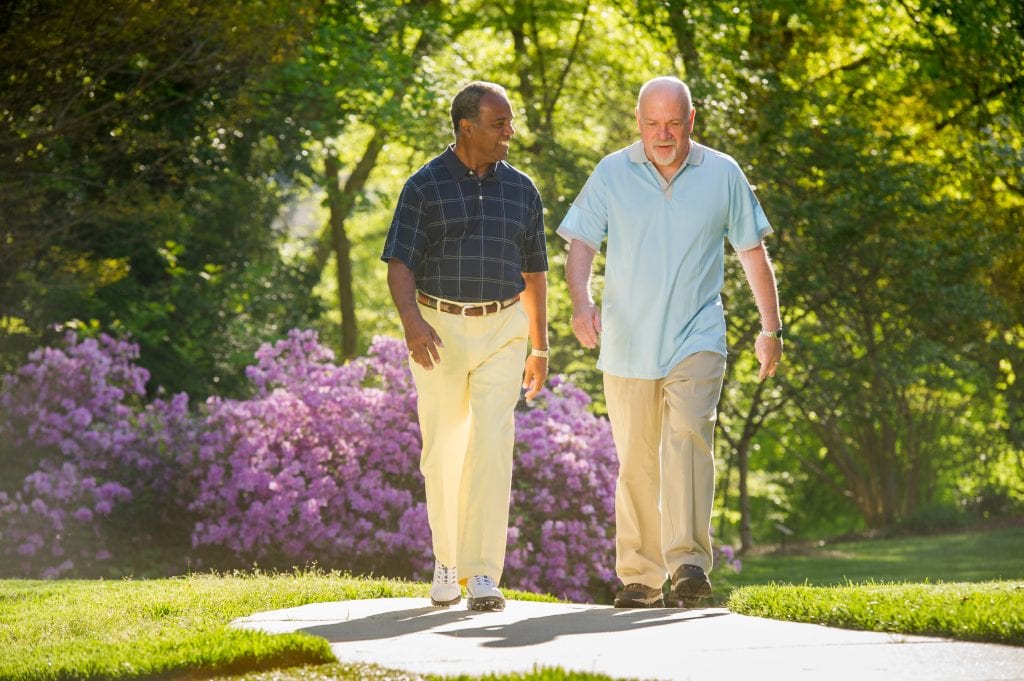 The power to pick your time
Springmoor's warm, vibrant community and excellent amenities make it an extremely popular CCRC in Raleigh. As a result, many active individuals and couples like you want to make Springmoor their new home. There is already a "line" of sorts to get in, especially for the larger single-family and villa residences. However, if you join Springmoor's waitlist, you give yourself the chance to make the choice whenever the time comes.
If a residence opens up but the timing of the move or the size of the residence doesn't work for you, then you don't have to take it. There's no pressure—only options. You'll find this convenient for a number of reasons. It gives you plenty of time to transition, so if you need to rightsize before moving to a CCRC, you can take all the time you want. It also increases the likelihood of getting the exact residence you want, regardless of how in-demand it is.
If you're interested in moving into Springmoor in the next few years, it's a wise move to get on the waitlist ASAP because the line will only get longer as more people realize why Raleigh is such a desirable spot to retire.
Preparing for a new community
Another benefit of joining the waitlist at Springmoor is that you can participate in special, informative events. For instance, you can attend a "downsizing luncheon," where a senior move specialist can help answer questions about preparing for your move. The community also hosts roundtable events where you can meet the Springmoor staff and current residents and ask any questions you might have about the community.
By joining the waitlist, you immediately uncover more resources to assist in your transition. You become more familiar with your new home before the move, and you encourage yourself to start the transition process earlier rather than procrastinating.
Meeting your future neighbors
An often-overlooked benefit of joining the waitlist is that you will receive immediate access to Springmoor's array of activities. You can join the community for a presentation on history or literature, you can attend workshops on woodworking or art, or you can attend a live musical performance. All of these events offer not only entertainment, but also a chance to get to know your future neighbors. This way, when you do move in, you will already have friends all around you!
You will even have access to some of the amenities at Springmoor including the Pathways Wellness Center. You can join residents for an aqua fitness class or make use of the exercise machines. All of these options give you the opportunity to meet your future neighbors and become accustomed to the new environment before transitioning.
Ultimately, joining the waitlist at Springmoor is all about giving yourself the gift of control and an easier transition. You choose when and where you want to move. You decide when to start rightsizing. You can make new friends and get a feel for the campus and the lifestyle. You can ask any questions you want during one of the informative events.
It isn't just convenient or stress-relieving—it's practical. If you want to learn more about the benefits of rightsizing and taking the steps toward making a CCRC like Springmoor your next home, call today at 919-651-4844 or click here to request a free guide.