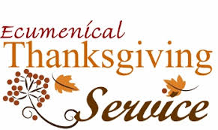 Thanksgiving Service
Date
November 25, 2020
Time
10:30 am
Cost
FREE
Please join us for our special Thanksgiving worship service, led by Springmoor Chaplains. As is Springmoor's tradition, implemented by founding Chaplain Phyllis Mayo, we will gather for a service to give thanks for all of our gifts and blessings.
As is customary, we invite all residents to participate in giving an offering to support the work of the Inter-Faith Food Shuttle (IFFS). You may bring your offering to the service, or send it by campus mail to the Chaplains. Below is a brief summary of the mission of IFFS: As the COVID-19 pandemic continues to impact our communities, Inter-Faith Food Shuttle forges ahead, positioning our services to be agile and targeted. The staff remains hyper-focused on fulfilling our mission to provide innovative, transformative solutions to end hunger in our community.
• In-Person Thanksgiving Service in the Springmoor Auditorium
OR
• Vespers Service on Springmoor TV-1341 – If you are not able to join us for our in-person Thanksgiving service, you can still join us from home with our live stream version of the same service on Springmoor TV.
To register to attend the in-person Thanksgiving service, please call or email the Chaplains.
---